Sponsored by Carmilla, written by Joseph Sheridan Le Fanu, edited and with a new introduction by National Book Award finalist Carmen Maria Machado.
Isolated in a remote mansion in a central European forest, Laura longs for companionship – until a carriage accident brings the secretive and increasingly volatile Carmilla into her life. Modern master of horror Carmen Maria Machado transforms Le Fanu's classic vampire story for a contemporary audience as no one else could.
One of my favorite moments on my podcast was when we were closing out an episode and I said, "When shall we three meet again?" and my co-host said, "In thunder, lightning, or in rain?" and the third said, "ALL HAIL MACBETH."
Obviously, this is a reference to the Weird Sisters of Shakespeare's tragedy, the Scottish play, and I would like to go on record to say that even though I have had warts on my elbow, I have had them removed, and I thereby reinstate my status as MAIDEN. Not matron. Not crone. MAIDEN, y'all. Also, for the record, the Weird Sisters have never looked weirder than in Justin Kurzel's film adaptation. See?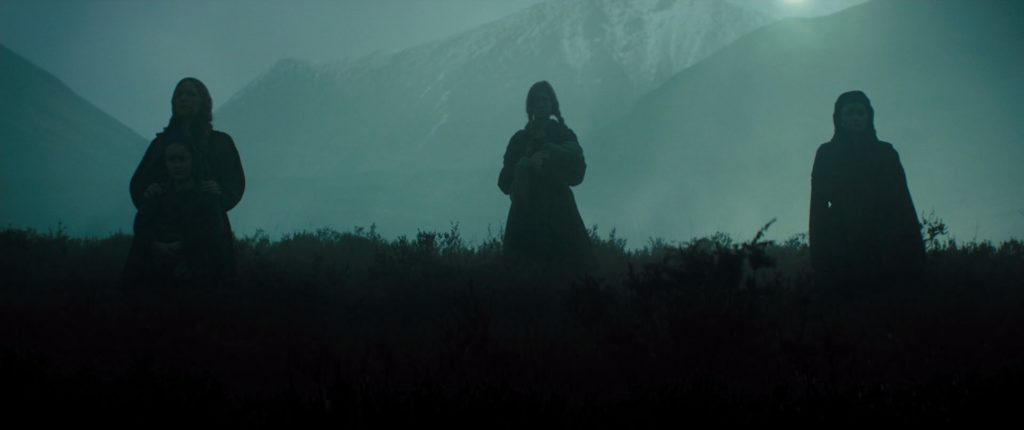 That said, there's just no spookier season than autumn, right, when all the witch lore surfaces. I'm Mary Kay, your Virgil, and in this week's edition of The Fright Stuff, Book Riot's newsletter about the latest and greatest in horror, I'll be guiding you through the circle of hell about witches and witchcraft, specifically.
Ear worm: "Season of the Witch" Lana Del Rey cover, originally performed by Donovan.
Fresh Hells: (FKA new releases)
The Magical Writing Grimoire by Lisa Marie Basile
So, Lisa Marie Basile, founder of Luna Luna Magazine and online community, divides that space into LIGHT and DARK, but her newest book is "part guided journaling practice" and "part interactive magical grimoire." It's not horror per se, but it is about witches, about how to manifest your dreams into reality. If you're into this idea, check out Basile's book, Light Magic for Dark Times, too. And although these books might be horror-adjacent, the content on Luna Luna definitely delves into the scary.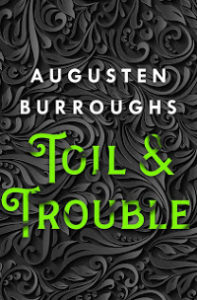 Toil & Trouble by Augusten Burroughs
All in a tone befitting the other memoirs of Augusten Burroughs, this book of nonfiction chronicles the narrator's trials to reconcile his powers with descending of a long line of witches. His mom said it was all okay, and he believed her. For a while.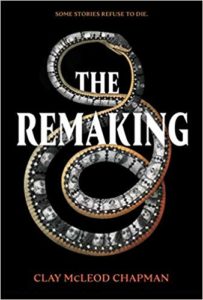 The Remaking by Clay McLeod Chapman
I've told y'all about this book before, but it really bears repeating on a theme like this one. Chapman's novel chronicles the urban legend of a witch and her daughter who were burned at the stake… and they are very particular about their reputations. When their story gets retold irresponsibly, it does not go well for the storyteller–this book is the ULTIMATE campfire story because, well, its curse is contagious.
Crypt Keepers: (FKA horror from the backlist)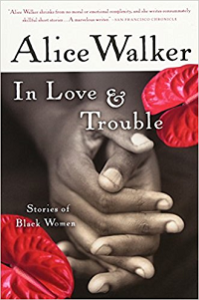 "The Revenge of Hannah Kemhuff" by Alice Walker, in her collection of short stories, In Love and Trouble.
I LOVED teaching this short story by the inimitable Alice Walker. Not only is she a force of nature, but this story in particular has a deep loathing toward race relations in the Jim Crow south, and the subsequent victory is the most delicious thing. You're going to love it.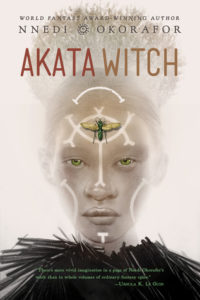 Akata Witch by Nnedi Okorafor
Sunny is an American albino girl living in Nigeria, and when she realizes she has magical powers, she joins up with other "free spirits" to defeat a career criminal who also knows magic. This is a fun YA book that uses witchcraft for good.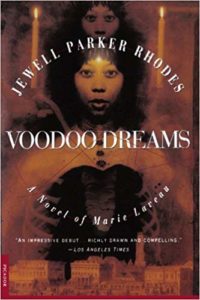 Voodoo Dreams by Jewell Parker Rhodes
If you want to know more about Marie Laveau, the character played by Angela Bassett on American Horror Story: Coven, then you should check out this novel IMMEDIATELY. Laveau is worshipped and feared by all races, beautiful, immortal, and truly cast perfectly in the ageless beauty of Angela Bassett.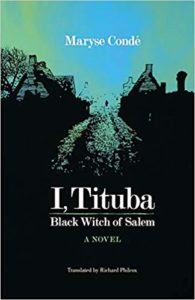 I, Tituba, Black Witch of Salem by Maryse Condé
This novel features Tituba, perhaps one of the most famous individual witches at Salem, West Indian slave and alleged witch. It expands on what is historically known about this infamous figure, imagining the life of a woman whose full story has been all but ignored.
News:
Want to see places and artifacts dedicated to the history of witches? Look here.
What happens when Angela Carter gets summoned at a seance? Read this here to find out.
Don't forget to cast your vote for the Goodreads best books of 2019! Choose wisely in the horror section….
Speaking of Goodreads, check out this article where Carmen Maria Machado discusses her new, horrific memoir.
And congratulations to Gabino Iglesias for winning the Wonderland Award for his horror noir novel Coyote Songs.
Y'all got to see this Renaissance werewolf art.
I'm Mary Kay, and I have been your MAIDEN Weird Sister and guide through this circle of hell. Happy Thanksgiving, and until next week, you can follow me on Instagram or Twitter, and definitely do get up with me if you have recommendations or special requests!
Your Virgil,
Mary Kay