Sponsored by Simon & Schuster.
The holiday season is upon us! We know just how hard it can be to find the perfect gift for everyone on your list. These titles make the perfect gift for friends that loves a dark thriller, moms who love reading historical fiction, brothers who can't stop talking about the Stranger Things finale, and more. Check out Simon & Schuster's #BooksILikeToGive holiday gift guide to find something for all of your fellow bookworms!
Hello, nonfiction friends! It feels like this is the last truly quiet week of the year before we tumble into the rush of the holiday season. Publishing is also slowing down, although I'm still happy to suggest nine more books to add to the TBR before the end of the year.
This week's featured books include essays by Elena Ferrante, a look at the rise of smart machines, and a peek behind the scenes at the world of debutantes. Let's get going!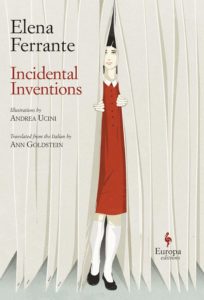 Incidental Inventions by Elena Ferrante, translated by Anna Goldstein – For one year, author Elena Ferrante published a weekly column in the Guardian on subjects ranging from first love to climate change. The weekly topics were a suggestion from the editors at the paper, and allowed Ferrante to test out new ideas and explore other aspects of her voice. This book collects the columns in one place, along with illustrations by Andrea Ucini.
Further Reading: Ferrante's columns are all still available online, so you can scroll through them and find a few that seem like a good read.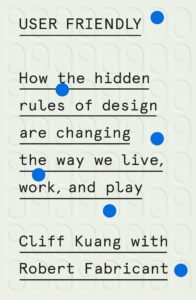 User Friendly: How the Hidden Rules of Design Are Changing the Way We Live, Work, and Play by Cliff Kuang with Robert Fabricant – In this book, Cliff Kuang and Robery Fabricant explore what it means that we all assume that machines should anticipate what we need. The book goes back over the changes of the last 100 years to unpack "the ways in which the world has been … remade according to the principles of the once-obscure discipline of user-experience design."
Further Reading: Last spring, Kuang wrote an article about the "real war in driverless cars" and how the underlying story in this area is how we're going to deal with all the changes coming in this industry.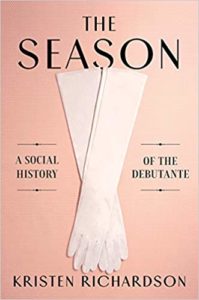 The Season: A Social History of the Debutante by Kristen Richardson – "A social history" is another one of those phrases that always gets me in a subtitle. This book is a peek into the world of debutantes, a tradition that began in England 600 years ago "when wealthy fathers needed an efficient way to find appropriate husbands for their daughters." Kirsten Richardson – who came from a family of debutants but chose not to participate – look s at the history of the custom and what it says about women and marriage today.
Further Reading: It's a bit of a stretch, but Richardson is quoted in this New York Post piece about "The sensational debut and fall of the world's first 'celebutante'" that's a fun read.
And finally, a few last exciting books coming out this week:
That's it for this week! You can find me on Twitter and Instagram @kimthedork and co-hosting the For Real podcast here at Book Riot. Happy reading! – Kim