Sponsored by Amazon Publishing and Black Rock Bay by Brianna Labuskes.
One terrifying summer night 15 years ago, Detective Mia Hart lost two of her closest friends to suicide. Scarred and broken, she fled St. Lucy's, the small island off the coast of Maine that she called home, and never looked back. But when a journalist's body is fished out of Black Rock Bay near St. Lucy's, Mia is pulled back to her hometown to help with the case… and face all she's been running from. From Washington Post and Amazon Charts bestselling author Brianna Labuskes comes an icy novel of psychological suspense. Read Black Rock Bay today.
Hi mystery fans! It's that time of year where there are tons of Best of Lists which always reminds me that those lists are based on the writers' limited reading and most likely publishing's marketing. There is a misconception that books with low number of reviews aren't good. But the case is usually that the book just didn't get a lot of marketing (if any), got the wrong marketing, or other factors like it released when other things were very loud, and it never had a chance to get heard. So with that in mind I want to list books from this year that are under the radar but definitely deserve more noise and readers. They're good books! (I have limited space so for full reviews/TWs click the links.)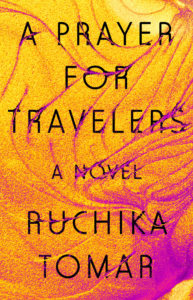 A Prayer for Travelers by Ruchika Tomar: This was one of my favorite reads of the year, and if you were a big fan of last year's hit Sadie by Courtney Summers you should definitely pick this one up. In a small Nevada desert town, Cale is dealing with her dying grandfather–who raised her–and trying to find her missing friend Penny. A friend who only she seems concerned to find. (Full review)
The Black Jersey by Jorge Zepeda Patterson, Achy Obejas (Translation): A whodunnit on the tour de France that's an entertaining read even if you have zero interest in cycling. Marc, and his best friend, are racing on an elite Tour de France team when accidents start to happen. Accidents that sure could be construed as eliminating the competition. But whose competition?… (Full review)
Second Sight by Aoife Clifford: This is a great read for fans of past and present mysteries, Australian crime, missing person case, legal cases, towns reckoning with their past, and family drama. And it opened with a hell of bang! (Full review)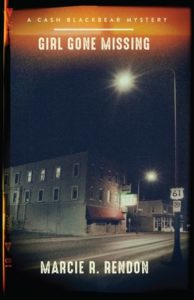 Girl Gone Missing (Cash Blackbear mysteries #2) by Marcie Rendon: There's a lot of voices missing from the crime genre that I want a lot more from and Rendon is one. This is a character-driven crime novel (reads as standalone) with suspense that follows 19-year-old Chippewa woman Renee Blackbear, known as Cash, living in Fargo in the 1970s who has dreams of missing women calling to her… (Full review)
A Deadly Divide (Rachel Getty & Esa Khattak #5) by Ausma Zehanat Khan: This is one of my favorite procedural series which follows two detectives working on minority cases in Canada that travels around the world and really explores a lot of social issues with nuance. (Full review)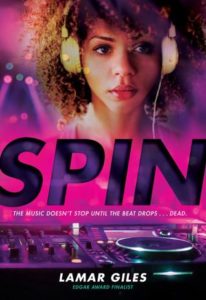 Spin by Lamar Giles: Giles gives us three different girls, with different families and struggles who are all trying to find their way, while shining a light on the inequalities of social justice, obsession, and the dark side of social media and fame as everyone tries to find out who murdered an up-and-coming DJ. (Full review)
Borrowed Time (Cass Raines #2) by Tracy Clark: This is a great new detective series, set in Chicago following an ex-cop, that is great for fans of Sue Grafton type series. I love that this one follows Raines' steps through the investigation from clue to clue and has character growth as her ex-partner, nun friend (who is awesome), and possible romantic partner keep orbiting her, trying to be let in. If you like solid mysteries with explosive endings and funny no-nonsense leads, you'll really enjoy this series. (Full review)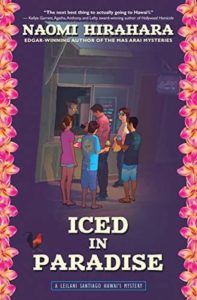 Iced in Paradise: A Leilani Santiago Hawai'i Mystery by Naomi Hirahara: This was such a a great mystery read that is filled with family, culture, food–and if you didn't already want to go to Hawai'i you certainly will now. I think this one works really well for fans of cozy mysteries, but also for those who shy away from cozy mysteries thinking they're too slow. (Full review)
Browse all the books recommended in Unusual Suspects previous newsletters on this shelf. See 2020 upcoming releases. An Unusual Suspects Pinterest board. Get Tailored Book Recommendations!
Until next time, keep investigating! In the meantime, come talk books with me on Twitter, Instagram, and Litsy–you can find me under Jamie Canavés.
If a mystery fan forwarded this newsletter to you and you'd like your very own you can sign up here.