Sponsored by Middle Grade debuts of the Class of 2k19 books: 20 authors, 20 MG and YA novels debuting in 2019.
With a JLG selection and starred reviews from Kirkus, Booklist, PW, and the SL Connection, these five novels showcase MCs with whom young readers will instantly connect. An inventor flees his home to chase his destiny in WALTER. A magician finds wonder in his little brother's disability in SUPER JAKE. A Southern girl uses her wit to learn what's true in LYNDIE. A girl discovers her photographic memory as her grandmother loses hers in MEMORY. A Romanian girl finds her voice during the end of the 1989 Communist regime in STORY. Add hope, courage, and curiosity to your shelf today!
Hi Kid Lit Friends,
Welcome to another new release Tuesday! Take a look at these and let me know what you think. As always, if I loved it a particular book, I marked it with a
. Please note that all descriptions come from the publisher.
Picture Book New Releases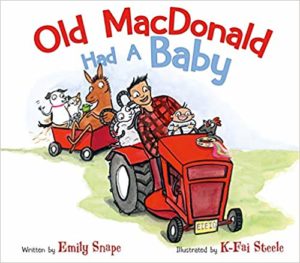 Old MacDonald Had a Baby by Emily Snape, illustrated by K-Fai Steele
New babies are challenging! Old MacDonald, a young father, has his hands full. From feeding to diapering to bathing his baby, he soon realizes he needs LOTS of help from his animal friends, including a sheep, a cow, a chicken, a goat, and a dog. A two-dad family and a humorous cast of animals star in this contemporary fun and warm take on the familiar rhyme.
Backlist bump: Dream Big, Little One by Vashti Harrison
Middle Grade New Releases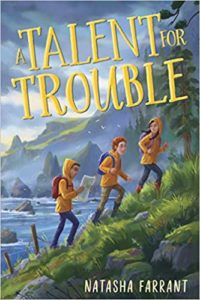 A Talent for Trouble by Natasha Farrant
Desperate to meet up with her unpredictable father, quiet Alice persuades two friends to abandon their boarding school's orienteering exercise and head for a remote, inaccessible island. As they confront storms, illness, injury, and a gang of international jewel thieves, the quest tests their courage and loyalty and strengthens the bonds of friendship.
Backlist bump: Orphan Island by Laurel Snyder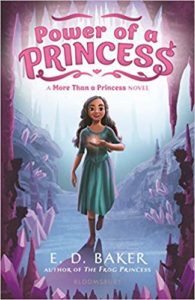 Power of a Princess by E.D. Baker
Aislin is more than just a princess. Born to a fairy king and pedrasi queen, she's strong, smart, and brave, with magical gifts she's only beginning to discover. Aislin has spent her whole life keeping her family's gifts hidden from the non-magic folk who surround her kingdom, and is shocked to find out the humans knew about these enchantments all along. But when the fairies decide to move back onto human territory, it soon becomes clear that some will not be happy about this change.
Backlist bump: The Serpent's Secret by Sayantani DasGupta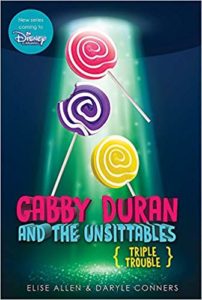 Gabby Duran and the Unsittables: Triple Trouble by Elise Allen and Daryle Conners
With the entire Unsittables program in jeopardy of termination, Gabby Duran, Associate 4118-25125A has been tasked with caring for three young charges on the afternoon of a highly important Planetary Treaty Association (P.T.A.) meeting-one that could change the fate of the entire galaxy. While Gabby has proven in the past to be resourceful in a crisis, the members of A.L.I.E.N. currently have serious doubts about whether she has what it takes to protect the lives, and the identities of aliens here on earth. But we've decided to give her one last chance to prove herself.
Backlist bump: Sanity and Tallulah by Molly Brooks
Nonfiction New Releases
PB denotes picture book; MG denotes middle grade book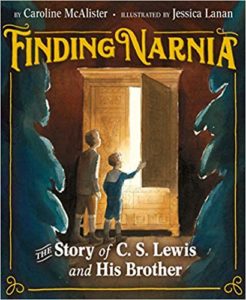 Finding Narnia: The Story of C.S. Lewis and His Brother by Caroline McAlister, illustrated by Jessica Lanan (PB)
Before C.S. Lewis wrote The Chronicles of Narnia, he was a young boy named Jack who spent his days dreaming up stories of other worlds filled with knights, castles, and talking animals. His brother, Warnie, spent his days imagining worlds filled with trains, boats, and technology. One rainy day, they found a wardrobe in a little room next to the attic, and they wondered, What if the wardrobe had no end?
Backlist Bump: A Poem for Peter: The Story of Ezra Jack Keats and the Creation of The Snowy Day by Andrea Davis Pinkney, illustrated by Lou Fancher and Steve Johnson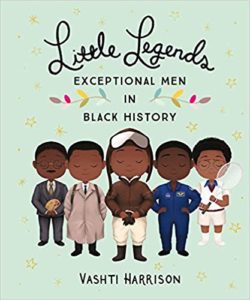 Little Legends: Exceptional Men in Black History by Vashti Harrison (PB)
Among these biographies, readers will find aviators and artists, politicians and pop stars, athletes and activists. The exceptional men featured include artist Aaron Douglas, civil rights leader John Lewis, dancer Alvin Ailey, filmmaker Oscar Micheaux, musician Prince, photographer Gordon Parks, tennis champion Arthur Ashe, and writer James Baldwin.
Backlist bump: Little Leaders: Bold Women in Black History by Vashti Harrison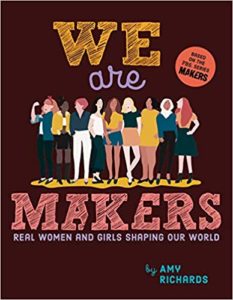 We Are Makers by Amy Richards (MG)
Did you know that Kathrine Switzer, the first woman to complete the Boston marathon in 1967, was almost pulled off the course before she could finish the race? And that Mae Jemison, an astronaut, was inspired by a Star Trek character to pursue her passion in science? Behind every successful woman is the fascinating story of how she got to the top. And throughout history, trailblazing women have opened doors for those who followed.
Backlist Bump: Mae Among the Stars by Roda Ahmed, illustrated by Stasia Burrington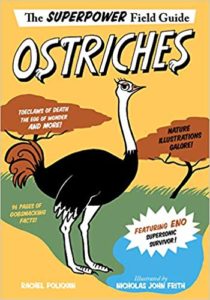 The Superpower Field Guide of Ostriches by Rachel Poliquin, illustrated by Nicholas John Frith (MG)
Meet Eno, an ordinary ostrich living in the Serengeti, a corner of the African savanna. But there's something you should know: Even ordinary ostriches are extraordinary. And that includes Eno. I know what you're thinking. You're thinking that ostriches are just overgrown chickens with ridiculous necks, skinny legs, and bad attitudes. And you're right! Believe it or not, that neck helps ostriches run at supersonic speeds. Those skinny legs can kill a lion dead. And these are only a few weapons in Eno's arsenal of superfierce survival skills—Eno has Colossal Orbs of Telescopic Vision, the Impossible Ever-Flow Lung, the Egg of Wonder, and so many more.
Backlist bump: The Boy Who Drew Birds: A Story of John James Audubon by Jacqueline Davies, illustrated by Melissa Sweet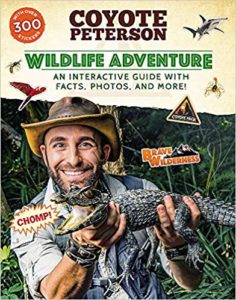 Coyote Peterson: Wildlife Adventure by Coyote Peterson (MG)
In this official non-fiction adventure guide, Coyote Peterson will teach fans how to discover the animals in their very own backyard before whisking them away to learn more about the desert, rainforest, savanna, and even more epic locations. Members of the Coyote Pack will be able to go on endless adventures through 10 photographic scenes that can be decorated with this guide's HUNDREDS of stickers! Jam-packed with animal facts, gear check-lists, write-in activities, Coyote Pack badges, and much more, this guide is the perfect holiday gift for boys and girls of all ages. Be brave and stay wild!
Backlist bump: Cute as an Axolotl by Jess Keating
What are you reading these days? I want to know! Find me on Twitter at @KarinaYanGlaser, on Instagram at @KarinaIsReadingAndWriting, or email me at karina@bookriot.com.
Also, if you love listening to podcasts while you're cooking, commuting, or getting ready for the day, check out the Kidlit These Days podcast. We examine the intersection between children's books and current events, and our topics have included the decline of school libraries, the history of indigenous peoples of the United States, and neurodiversity. Give it a listen!
Until next time!
Karina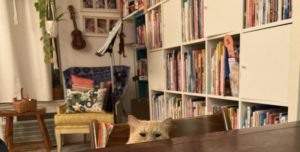 *If this e-mail was forwarded to you, follow this link to subscribe to "The Kids Are All Right" newsletter and other fabulous Book Riot newsletters for your own customized e-mail delivery. Thank you!*