Sponsored by Tor Books
Kihrin D'Mon is a wanted man. He has been on the run from the wrath of an empire. In his attempt to escape, he crosses paths with Janel Theranon, a mysterious Joratese woman. Janel's plea for help pits Kihrin against all manner of dangers including Kihrin's old enemy, the wizard Relos Var. Janel believes that Relos Var possesses one of the most powerful artifacts in the world—the Cornerstone called the Name of All Things. If so, there may be that can stop Relos Var from getting what he wants. And what he wants is Kihrin D'Mon.
Happy Friday, shipmates! It's Alex, or more accurately, an Alex-sicle thanks to an extremely mean snowstorm moving through the Denver Area. Please stay warm, if it's applicable, and enjoy some news and murderous robots to take you into the weekend!
News and Views
We have an interview with Rena Barron, author of Kingdom of Souls.
I want everyone to read this beautiful little thread from Tasha Suri about widowhood and her soon-to-be-released book Realm of Ash.
Margaret Atwood was named a member of the Order of the Companions of Honour by Queen Elizabeth II.
That female-lead Game of Thrones HBO spinoff show isn't happening after all. A different spinoff got green-lit.
Free audiobook download of China Miéville's horror short story The Design.
A short story from Cory Doctorow about technical restrictions that initially target the powerless eventually come for us all.
I was remiss in not telling you that clipping. has released a new album, though this one is more horror than sci-fi: There Existed an Addiction to Blood
Lime Media will be adapting Juno Dawson's Hollow Pike for TV.
In Seach of Afro-Solarpunk (part 1). I can't wait for part 2.
A talk from 2001, now available for your reading pleasure: Philip Pullman on Children's Literature and the Critics Who Disdain It
Essay: No one should be asked to prove their humanity.
Seven novels with their roots deep in folklore.
Wow, 2019 was a good year for witches in books.
Cute robots are the best: The UK's first moon rover will be a tiny jumping spider in 2021
I'm a geologist, so I'm contractually obligated to link to this: Geologists Unearth Fully Intact Rock
The Murderous Robots (and AI) of Sci-Fi
Terminator: Dark Fate is good, y'all. Linda-Hamilton-With-a-Rocket-Launcher good. I always thought it was a shame that they didn't make any Terminator movies after Terminator 2: Judgment Day, but the long wait was worth it! So in honor of Linda Hamilton's sunglasses and Arnold's return, I'm going to tell you my five favorite murderous robots.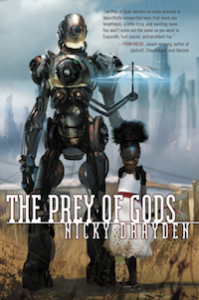 5: The Alphies. The robotic underclass who serve humans in The Prey of Gods by Nicky Drayden, the alphies have it rough… not that they necessarily care about it, until they start becoming self-aware. At which point, they realize what a raw deal they have, and they're getting pissed. They're also getting their own deity and religion, which might be the only thing that saves humanity from certain doom. The alphies haven't gone full murderbot, but you can see robo-revolution on the horizon.
 4: Breq, once part of the greater whole that was Justice of Toren. Breq is a robot in the sense that she is an ancillary, a once-human person that has been transformed into a (mostly) mindless vehicle for the AI that runs the Justice of Toren to run around in. As the AI of a military ship, Justice of Toren's already got a lot of blood on her hands. And after the betrayal that leaves her a lone ancillary instead of a massive ship, she's out for some serious, galaxy-spanning, empire-rending revenge. Start with Ancillary Justice by Ann Leckie.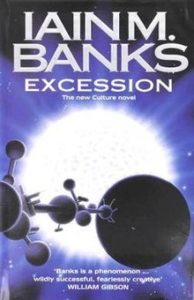 3: GCU Grey Area aka Meatf*cker. A massive ship-wearing AI that has been ostracized by its AI peers for engaging in non-consensual mindreading–which is gross enough–Grey Area is super into such fun topics as war, genocide, and pain. It has transformed the interior of its ship into a museum of torture devices that would make a Cenobite proud. Fun guy to have at cocktail parties. Find the Grey Area in Excession by Iain M. Banks.
2: The Allied Mastercomputer. Harlan Ellison's I Have No Mouth and I Must Scream is a short story set during the height of the Cold War. China, the USSR, and the USA each decided it would be an absolutely A+ idea to create super computers to run their end of the war more efficiently. Because that's what you want out of a war, right? Efficiency. One of these Allied Mastercomputers becomes sentient and immediately absorbs the other two, then gets down to the serious business of total human genocide.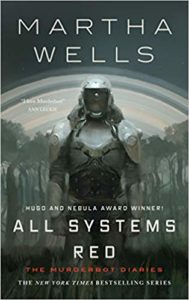 1: Murderbot. Murderbot might not have the sheer body count of the Justice of Toren or the Allied Mastercomputer, but what it lacks in total murders, it makes up for with absolutely wry, delightful humor. Murderous robots can have social anxiety too, and make friends with total asshole ship AIs, and then maybe become heroes. Start with All Systems Red by Martha Wells–you'll thank me.
---
See you, space pirates. You can find all of the books recommended in this newsletter on a handy Goodreads shelf. If you'd like to know more about my secret plans to dominate the seas and skies, you can catch me over at my personal site.