Sponsored by Ordinary Girls by Jaquira Díaz, now available from Algonquin Books.
In Ordinary Girls—one of the most anticipated books of the year—Jaquira Díaz writes a fierce and eloquent memoir of her challenging girlhood and triumphant coming of age in Puerto Rico and Miami Beach. Her family split apart. Her mother battled schizophrenia and addiction. Her own life was upended by violence and sexual assault. And she searched for support for her burgeoning sexual identity. But with refreshing honesty and vivid lyricism, Jaquira Díaz maps a way out of despair toward love and hope to become her version of the girl she always wanted to be.
Hello hello, nonfiction friends! Can you believe it's the last Wednesday of October? Bananas! This week is another pretty big one for new nonfiction, but it looks like things will be lightening up soon. Next week, November 5, is a huge day, but I think after that things will calm down so we can all just catch our breath a bit. Or maybe that's just me, looking at my increasingly impossible 2019 TBR pile?
This week's featured nonfiction includes a memoir of growing up poor and Puerto Rican in Miami, a look at the science behind hearing, and a story of immigrants in a small Maine community. They all seem great, I can't wait to share!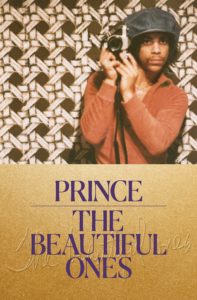 The Beautiful Ones by Prince – As a Minnesotan, I'm obligated to tell you that Prince's memoir is out this week. The book has four parts – the memoir Prince was writing when he died, a look at his early musical years, his evolution through images, and the "handwritten treatment for Purple Rain." It also includes private photos, scrapbook images, and song lyrics. I haven't read any part of this book yet, but it's Prince and so I have to imagine that it's a beautiful piece of work.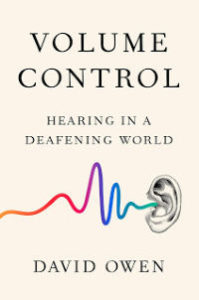 Volume Control: Hearing in a Deafening World by David Owen – This book explores the science of hearing and the technology being developed to help us hear better. David Owen explores the biology of processing sound, the social cost of poor hearing, and the different ways science is looking to address all of the ways hearing can be difficult or damaged in our increasingly loud world. I think this one looks fascinating.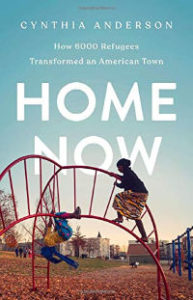 Home Now: How 6000 Refugees Transformed an American Town by Cynthia Anderson – After losing industrial jobs the town of Lewiston, Maine seemed like it was on the decline. But over the course of 15 years, "the city became home to thousands of African immigrants and, along the way, turned into one of the most Muslim towns in the U.S." Cynthia Anderson grew up in Lewiston, so she brings an insider's perspective to the complexity and humanity of this place. I really want to read this one.
And finally, it wouldn't be a fall nonfiction new release newsletter without links to several other books that look great but I don't have time to write about in more detail:
October has been a great month for books! You can find me on Twitter @kimthedork, on email at kim@riotnewmedia.com, and co-hosting the For Real podcast here at Book Riot. At the suggestion of a listener, this week's episode is all about medical mysteries. Happy reading (and listening)! – Kim