Sponsored by Tor Books
Over two hundred years after the first colonists landed on Pax, a new set of explorers arrive from Earth on what they claim is a temporary scientific mission. But the Earthlings misunderstand the nature of the Pax settlement and its real leader. Even as Stevland attempts to protect his human tools, a more insidious enemy than the Earthlings makes itself known. Stevland is not the apex species on Pax. Sue Burke's sweeping, award-finalist, SF Semiosis epic continues in Interference as the colonists and a team from Earth confront a new and more implacable intelligence.
Happy Friday, shipmates! If you're looking for some links and books to get you into the weekend, ol' Alex is here to help you out. And if you want to see what made me smile this week: First, there's the Halloween Moose. And then there's this lovingly written article about a truck-destroying bridge that's as fine an obituary as any person, let alone a piece of engineering, could hope for.
News and Views
Black Girl Nerds has a great list of Indigenous Sci-Fi and Fantasy authors you should be checking for.
The evolution of dragons in Western literature.
We do not deserve Oscar Isaac. That is all.
Sort of related to the above: you can read an excerpt of Rebecca Roanhorse's Star Wars novel, Resistance Reborn.
Ooh, an examination of Frederik Pohl's Gateway as a critique of capitalism.
This week's SFF Yeah! Podcast is about ocean-themed fantasy.
The first episode of HBO's Watchmen delivered an unexpected history lesson about the Tulsa Race Riot. I recommend this Twitter thread about the context of that history–and why so many white viewers were surprised.
If you liked Carnival Row, here are eight books you might want to try.
A look at monsters and romance.
If you like animal sidekicks in fiction, have you met these ones?
Free Association Friday:
October 21 would have been Carrie Fisher's 63rd birthday, so if you're like me, you spent a lot of the day crying about the beautiful things, big and small, that people did for her. Billie Lourd sang American Girl for her. The final trailer for The Rise of Skywalker came out and Carrie Fisher got the last word on it: Always. The movie poster also got released and sharp-eyed fans noted that she got top billing.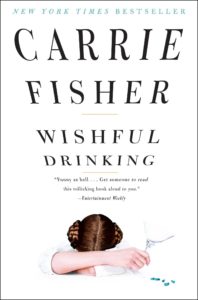 Carrie Fisher was a writer, too. She was a script doctor for some movies you might have heard of. (Her solution? "Make the women smarter and the love scenes better.") She was an advocate for mental health and spoke openly of her own struggles. She wrote two books about her life: Wishful Drinking and Shockaholic–and one book that was just about filming Star Wars, The Princess Diarist. She was incisive, intimate, unflinchingly honest, and funny as hell.
In honor of Carrie Fisher, I'm not going to talk about Star Wars, though. I'm going to talk about books with complicated, messy, difficult, give-no-fucks women in the lead. The kind of women Space Mom would either nod at with approval, or at the least empathize with.
N.K. Jemisin has written so many books with amazing, difficult women in them, it's hard to choose. But right now I've got to pick The Hundred Thousand Kingdoms because Yeine–she's sort of a princess. Kameron Hurley also writes books mostly about difficult women, but Nyx in The God's War, a former assassin with an ugly past, is one of my favorites. Steel Crow Saga by Paul Krueger has several take-no-shit women with some hella-funny dialog in it. Sister Mine by Nalo Hopkinson has two fiercely independent, difficult women who were born as conjoined twins and now want to live their own lives, demigod relatives be damned.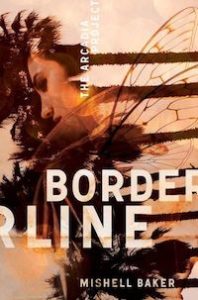 Trail of Lightning by Rebecca Roanhorse and The Poppy War by R.F. Kuang are both about complicated women who are really their own worst enemies, fighting to save their homes. Border Line by Mishell Baker honestly just deserves the full glory of its logline: "A cynical, disabled film director with borderline personality disorder gets recruited to join a secret organization that oversees relations between Hollywood and Fairyland." I also feel compelled to mention A Memory Called Empire because it's got Mahit, Three Sea Grass, and Nineteen Adze ("Her excellency, the ezuazuacat Nineteen Adze, whose gracious presence illuminates the room like the edgeshine of a knife").
But I've got to be honest here. I think the number one character in sci-fi who would get along with Carrie Fisher to a terrifying degree is Chrisjen Avasarala from The Expanse. She doesn't show up until the second book, Caliban's War, but when she finally storms onto the page, swearing like a trucker, she is amazing.
See you, space pirates. You can find all of the books recommended in this newsletter on a handy Goodreads shelf. If you'd like to know more about my secret plans to dominate the seas and skies, you can catch me over at my personal site.