Sponsored by AfterShock Comics
Special Agents Shaw and McGregor handle the routine cases nowadays, which is just the way Shaw likes it. She's pushing 40 and a borderline burnout, the ghastly memories of her last investigation still clinging like shadows. McGregor is younger, more dedicated, hanging onto some measure of idealism despite whatever the world might throw at him. Shaw and McGregor conduct the most crucial interrogation of their FBI careers amongst a tale of unimaginable, unequaled depravity that may provide the clues the two agents need to make sense of their grim surroundings.
Hi mystery fans! Time to warm up your clicking finger, get some Kindle books at ridiculous prices, and see what's streaming.
From Book Riot And Around The Internet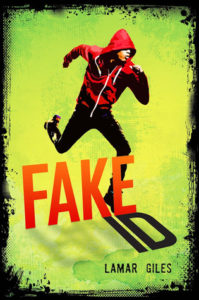 Lamar Giles realizing that "Chidi" narrated his Fake ID novel is my favorite thing.
Amy Poehler Bringing 'The Mother-in-Law' Thriller to NBC
QUIZ: Which Nancy Drew Sidekick Are You?
Brontë Sisters Are Detectives! & More Must-Read Mystery & Thrillers
'Gone Girl' gave a face to an ancient monster of myth
The Best New True Crime Books You Can Read Right Now
2020 shaping up to be a busy year for Michael Connelly
Motherless Brooklyn Review: A Gorgeous Film Noir Masterpiece Has Arrived
Novel Suspects has a new podcast and first episode has Denise Mina and Alison Gaylin.
18 Best Sherlock Holmes Graphic Novels To Read Now: 2019 Edition
I started a Goodreads List for exciting 2020 crime, mystery, and thriller releases.
Watch Now
Streaming on Netflix: Meryl Streep stars in The Laundromat, based on Secrecy World: Inside the Panama Papers Investigation of Illicit Money Networks and the Global Elite by Jake Bernstein. You can check out the trailer here. It doesn't have the best reviews but it's Meryl Streep so I don't care, I'm watching it!
Kindle Deals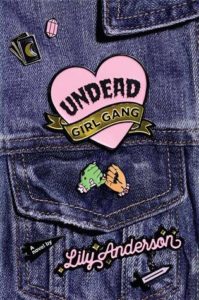 Undead Girl Gang by Lily Anderson is $2.99 if you want to find out what happens when a friend resurrects her friend for answers on her death and accidentally brings back the school mean girls too! (Review) (TW suicide discussions)
Lay Your Sleeping Head by Michael Nava is $3.99–it's the revised The Little Death which starts the Henry Rios Mystery series!
If you like snowed-in-with-a-murderer reads An Unwanted Guest by Shari Lapena is $1.99! (Review) (TW rape/ suicide)
A Bit Of My Week In Reading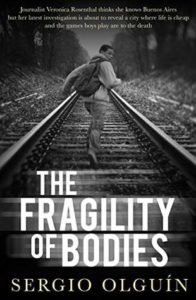 Currently Reading: The Fragility of Bodies by Sergio Olguin, we do not get enough Latinx crime translations so I'm really excited for this book, which follows an investigating journalist. (TW suicide on page). And as soon as my audiobook for Ordinary Girls by Jaquira Díaz came in from Libro.fm (Think Audible but % of $ goes to your chosen indie bookstore) I pressed play. This memoir is my crime break for the week and the voice–both of author and narrator–are so amazing I want to spend the day with them. (TW attempted sexual assault)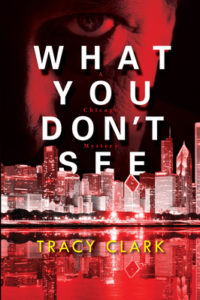 And I'm SUPER excited that What You Don't See, the third book in Tracy Clark's Cass Raines Chicago PI series, will be out in 2020!
Browse all the books recommended in Unusual Suspects previous newsletters on this shelf. And here's an Unusual Suspects Pinterest board.
Until next time, keep investigating! And in the meantime, come talk books with me on Twitter, Instagram, and Litsy–you can find me under Jamie Canavés.
If a mystery fan forwarded this newsletter to you and you'd like your very own you can sign up here.