Sponsored by Blind Date with a Book!
Ever walked by a shelf in your local bookstore full of books wrapped in brown paper for sale? They're blind dates with books, where you buy a book without knowing the title, the cover, or the author, and it's a great way to discover new books you might never have picked for yourself. We're giving away five blind dates with books–Executive Editor Amanda Nelson will take a trip to Chop Suey, her local indie in Richmond, Virginia, and pick five at random off their shelves to mail to five random winners! Enter here to win your own blind date with a book.
Happy Tuesday, readers! I'm so excited about spooky book season. I am desperately trying to fit as many scary books in as I can before Halloween. I'm not entirely sure why, since I read them year-round, but it's fun so I'm going to keep going. Speaking of scary books, you can hear me talk about my favorite one of 2019, as well as more awesome reads on this week's episode of the All the Books! Vanessa and I discussed All This Could Be Yours, Last of Her Name, God Save the Queens, and more great books!
And now, it's time for everyone's favorite gameshow: AHHHHHH MY TBR! Here are today's contestants: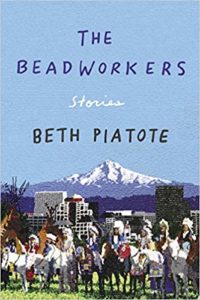 The Beadworkers by Beth Piatote
A beautiful and emotionally complex debut collection of stories of the Native Northwest. Piatote gorgeously renders historic and contemporary Native life in the United States with humor and heartbreak. Stories include the Fish Wars in the 1960s; two young men at college each contemplate a death in the family; and a family torn over the fate of ancestral remains.
Backlist bump: An Indigenous Peoples' History of the United States (ReVisioning American History) by Roxanne Dunbar-Ortiz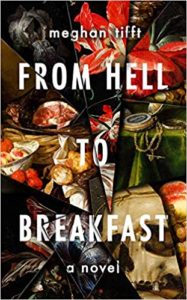 From Hell to Breakfast by Meghan Tifft
If you like your language to be gorgeous and your story to be surreal, this is the Halloween book for you! Lucinda's boyfriend Dracula eats pigeons, stalks the night, and claims to be a vampire, on top of his job as a UPS driver. Whatever the true story, this small town has a LOT of weird going on, with strange to spare. It's like David Lynch and Grace Krilanovich collaborated on a vampire novel. It's sinister, bizarre, and utterly original.
Backlist bump: The Orange Eats Creeps by Grace Krilanovich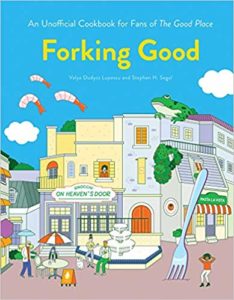 Forking Good: An Unofficial Cookbook for Fans of The Good Place by Valya Dudycz Lupescu, Stephen H. Segal, Dingding Hu (Illustrator)
I had to share this because I love The Good Place – it makes the bass drop in my heart! – and I NEED THIS IMMEDIATELY. I kinda don't even want to look at it until I have exhausted my ideas of what they could include for recipes. Jason's Molotov Cocktail? Holy Motherforking Meatballs? Tahani's Tahini Sauce? Whatever they are, it's going to be hard to beat Megan Amram and the other writers' food puns from the show, but I am still 100% behind this book.
Backlist bump: Science…For Her!: A politically, scientifically, and anatomically incorrect textbook beautifully tailored for the female brain by Megan Amram
See you next week!
xoxo,
Liberty