Sponsored by The Daughters of Temperance Hobbs, the new book from New York Times bestselling author Katherine Howe. On sale now from Henry Holt
A magical bloodline. A family curse. Can Connie break the spell before it shatters her future? The new book from Katherine Howe, bestselling author of The Physick Book of Deliverance Dane. "There's real magic in this book." –Kathleen Kent New York Times bestselling author Katherine Howe returns to the world of The Physick Book of Deliverance Dane with a bewitching story of a New England history professor who must race against time to free her family from a curse
Can you recount the Ancient Egyptian curse that Evelyn reads aloud from the Book of the Dead in The Mummy? Do you remember that in Evil Dead, the Necronomicon was bound in human skin? Did you wonder what the binding process was for The Book of the Beast in The Chilling Adventures of Sabrina, and if it was the same for The Witch?
I'm Mary Kay, your Virgil, and if you answered yes to any of those questions, you might belong in this specific ring of hell: books about horror movies. Welcome to The Fright Stuff, Book Riot's weekly newsletter about the latest and greatest in horror. This week, we focus on the cinematic, in one way or another.
Ear Worm: "Gimme Some More" by Busta Rhymes (It's not every day one of the most skillful rappers in the game samples the score of the film that started the slasher subgenre….)
Fresh Hells: (FKA new releases)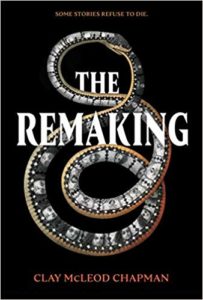 The Remaking by Clay McLeod Chapman
In light of all the remakes and reboots happening in the film industry right now, Clay McLeod Chapman's novel, The Remaking talks about the phenomenon that horror lovers love most, the cursed film. The book takes a revolving perspective, starting with a metaphorical campfire story about the witch exiled from the town, and her fatherless child. The story goes that the mother was burned at the stake, and then her daughter jumped on the pyre with her. The protagonist, Amber, is first cast as the daughter in a low-budget 1970s drive-in feature, and like many child stars, she never fully recovers from it. Amber, however, lives in the shadow of a different kind: this witch doesn't want her story misrepresented, not even by the sexy new director who insists on casting Amber as the witch in the early 2000s reboot. This movie is perfect for the Halloween season, when all the world's most beloved franchises get stretched a little further.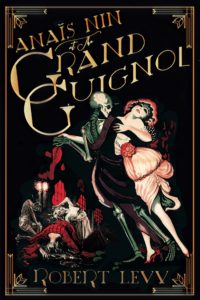 Anais Nin at the Grand Guignol by Robert Levy
This novella is a fun, sexy, macabre spin on the works of renowned author Anais Nin. When the show at the famous morality theater, the Grand Guignol, goes more realistic, more devilish, than ever before, the fictional representation of Anais (as a character) has to save the life of the woman with whom she is infatuated, not to mention her own. Granted, this book doesn't talk about film specifically, but rather live theater, which produces a very interesting dynamic among audience members as tacit participants, especially in The Grand Guignol, a theater full of sex and murder, and not always in that order.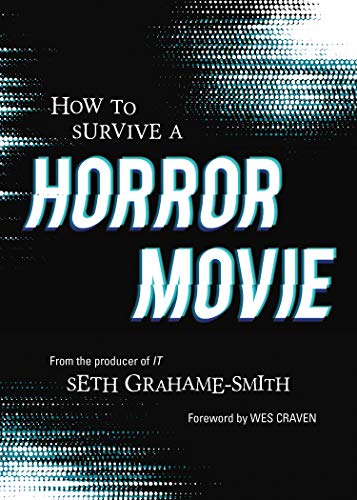 How to Survive a Horror Movie by Seth Grahame-Smith
This book is a short, handbook-style manual on how to survive typical horror movie scenarios. It starts with a few personality-quiz type questions to determine if, first, you are in fact in a horror movie, and from there, it produces your survival rates. It's not a scary book, but it does talk about your shot at living through all the movies that do scare you. Plus, it's written by Seth Grahame-Smith, executive producer of It (Chapters I & II) and Abraham Lincoln, Vampire Hunter, among other horror films, so he would know!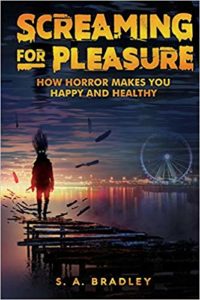 Screaming for Pleasure: How Horror Makes You Happy and Healthy by S.A. Bradley
Part memoir and part film criticism, Bradley talks about living in a fundamentalist household, preparing for the apocalypse, and the apocalypse not happening. He then dives deep into the crevasse of scary movies and how they affected his childhood, and adulthood. This book is perfect for those either very well-versed in horror film or interested in becoming more familiar with it. He examines motifs of horror movies, their evolution and new applications, and uses his personal experiences with them to analyze them.
The Crypt-Keepers (FKA, backlist of on-theme reads):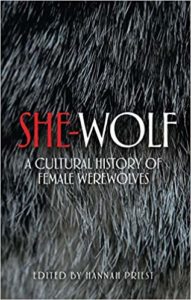 She-Wolf: A Cultural History of Female Werewolves edited by Hannah Priest
Though not every representation identified in this book is from film or television–many are from folklore, books, and fairy tales–this collection does very closely examine the trope of the female werewolf and what she represents. It features essays by big names and up-and-comers alike, and Barbara Creed weighs in on Ginger Snaps!
Let Me Clear My Throat by Elena Passarello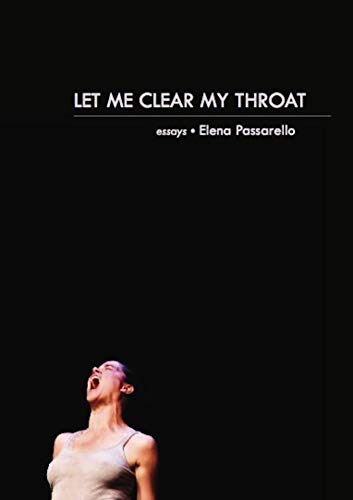 This book of essays focuses entirely on memes of the human voice, and while many of them are from film, not all of them are from horror movies. The entire first section, though, is entitled "Screaming Memes," and if you aren't yet in love with Marlon Brando via Stanley Kowalski's STELLA scream, you will be after you read this collection! Want to know why all the screams in old Hollywood movies sound the same? Want to know what a ventriloquist dummy thinks about when he's ordering his own voice? Want to know why the castrati singers are so sexy? Passarello explains. (Trust me: you want this book.)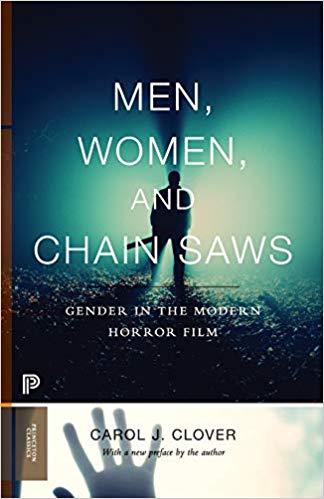 Men, Women, and Chainsaws: Gender in the Modern Horror Film by Carol J. Clover
This is THE. ONE. The book about women represented in horror films–and slashers in particular, that pioneered the way into our critical subgenre. Not only is it a really important book of theory, but it's FUN. The language is accessible, but the ideas are complex. Don't believe me that it's a must-read? Carol J. Clover is the one who coined the term, "Final Girl."
Horror Noire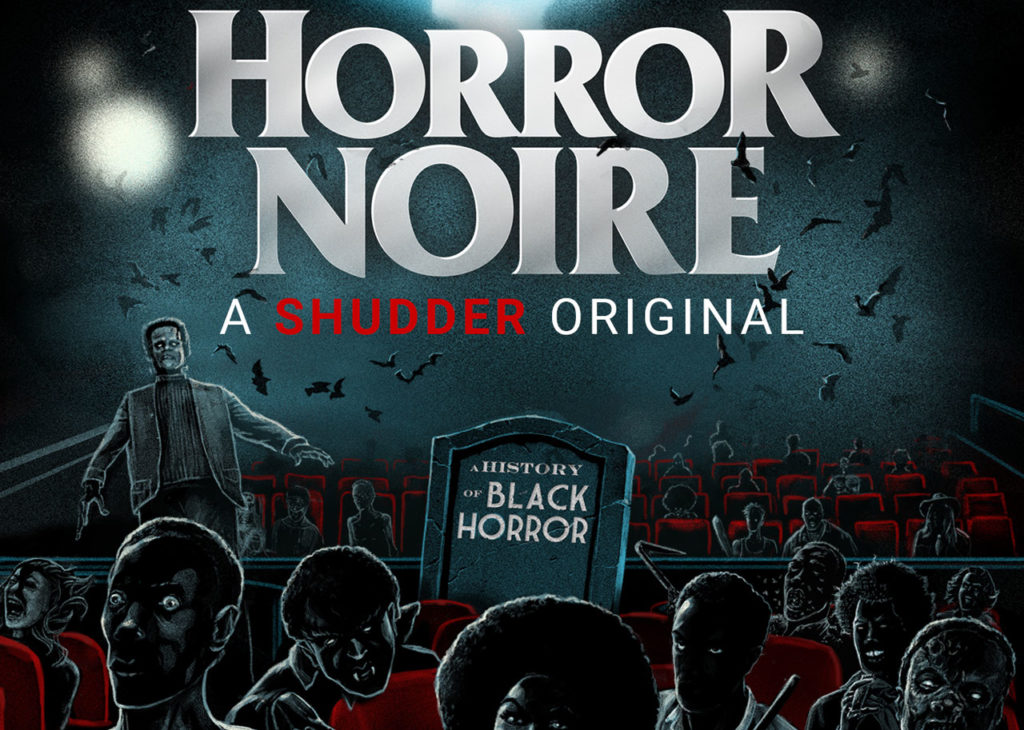 As you may have noticed, most of the books above are written by men, and nearly all of them are written by white authors. To balance the scales a little, I recommend watching Shudder's documentary, Horror Noire: A History of Black Horror, about Black representation in horror film. And once you realize that you love it, read around on Graveyard Shift Sisters, the blog that "purges the Black female horror fan from the margins." There's a lot of juicy stuff on there about minorities in horror film. Ashlee Blackwell, executive producer of Horror Noire founded the blog–and ya girl wrote about Midsommar for her!
Other news:
You've Been Poisoned Tea Cup and Saucer is a dope allusion to Shirley Jackson, plus look at this craftsmanship!
A new Dracula graphic novel will adhere to Bram Stoker's plot but use Bela Lugosi's likeness as the titular role.
Margaret Atwood's sequel to The Handmaid's Tale, The Testaments was short listed for the Booker Prize before it was officially released.
And of course, don't forget to pick up your copies of The Remaking and Anais Nin at the Grand Guignol–hot off the press!
That's all for this week. Y'all be sure to follow me and my bullshit on TW: @mkmcbrayer and IG: @marykaymcbrayer … and always let me know if there's a bit of horror that I missed!
Your Virgil,
Mary Kay