Sponsored by Distance Too Grand by Regina Scott
When a spunky photographer wrangles her way onto an 1871 survey crew of the Grand Canyon she thinks nothing can stand in her way. But her mind changes when she finds out she'll be working alongside the one man she doesn't want to fall in love with.
So hey, this week, I'm switching it up (for something super special on Thursday, so keep an eye out!) and doing New Books on a Monday, what? Read on, there's some good stuff you gotta check out!
News and Useful Links
Check out the covers for Kennedy Ryan's upcoming romance duet.
What do you know about the Bowling Green State University's Pop Culture Library and its romance collection? They do some amazing work over there (and share some awesome gems on Twitter!) and have one of the most impressive collection of romances past and present.
Do you want a six-month romance box subscription? Enter to win here!
And I said I would talk about the conversation that was happening last week around Jasmine Guillory, so here it is: last week, in yet another profile, we got a similar framing to some that have already been called out (including on Book Riot): Jasmine Guillory is doing something new and different by writing about Black people in love, particularly featuring Black professional women. I love Jasmine and think she's an amazing person. I enjoy her books. But the angle keeps getting used in profiles about her, and it's continuously both harmful and hurtful to the Black authors who have come before her…for decades. I will never step on Jasmine's success; she has done well for herself and will continue to do so. But lack of exposure on her part or a journalist's part doesn't mean someone can just write that she's the Queen of Black Romance without doing some research.
If they want to talk reigning monarchs, though, maybe they should check out the adaptation of Brenda Jackson's A Brother's Honor, which is now available to watch on Passionflix. Did I mention she published her 100th romance this year?
Deals
If you like a good anonymous encounter, followed by an "oh no you're my new boss" story, and you also like a good Victorian sex club, Eva Leigh's Dare to Love a Duke is 1.99 right now! I mean, do I need to tell you anything else about this book?
New Books!
I don't know if it's a beginning of the month thing or if it's just a people want to kill me thing, but damn do we have an amazing week's worth of new releases. I've read one, and it's just…so good. I can't wait to check out the others!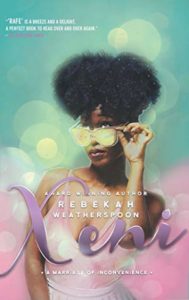 Xeni: A Marriage of Inconvenience
Rebekah Weatherspoon
After a bit of a snafu in which Xeni showed up nearly 24 hours later than it was supposed to, the world was exposed to the glory that was Xeni and Mason on Saturday morning. Xeni is in a small town in Upstate New York in the wake of her aunt's death. She'd had a good relationship with the woman, who had once been a famous singer. But when she arrives at the reading of her aunt's will, along with an enormous man she's never seen before, there's a catch to receiving her unexpected inheritance: she and this Mason have to get married. But it turns out, that's not really the worst thing that could happen. And it's not like they have to stay married, right? They can just hang out, get their affairs in order, and see if this chemistry goes anywhere.
If you've read Sanctuary, you'll be familiar with Mason and the McInroy Farm, and if you've read Rafe you know Xeni. Together? They're so great. Their banter is perfect, their sap is gooey, and their love life is fire. Enjoy.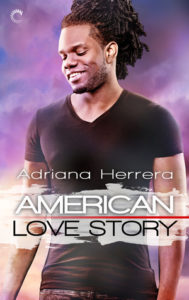 I am also this close to taking a day off this week to read American Love Story, the third book in Adriana Herrera's Dreamers series. I can't wait to dive back into that lovely world and hang out with Patrice and Easton. We've been getting glimpses of their story since the beginning, and I am very much looking forward to having them front and center in the story. Also, where Patrice goes, the rest of the guys do, and I'm looking forward to all of the conversations he'll be uncomfortable having both over the phone and in person.
And then there are the other things that just came out or are coming out this week: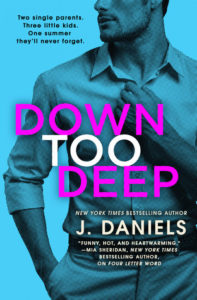 Down Too Deep by J. Daniels
Whispers of Shadow and Flame by L. Penelope
Master of Restless Shadows by Ginn Hale
Faker by Sarah Smith
Baking Me Crazy by Karla Sorensen (the first of Penny Reid's Smartypants books!)
The Widow of Rose House by Diana Biller
The Mogul and the Muscle by Claire Kingsley
A Match Made for Thanksgiving by Jackie Lau (A THANKSGIVING ROMANCE!)
What are you excited for?
As usual, catch me on Twitter @jessisreading or Instagram @jess_is_reading, or send me an email at jessica@riotnewmedia.com if you've got feedback, bookrecs, or just want to say hi!