Sponsored by TBR, our subscription service for personalized reading recommendations!
TBR is Book Riot's subscription service offering Tailored Book Recommendations for readers of all stripes. Been dreaming of a "stitchfix for books?" Now it's here! Tell TBR about your reading preferences and what you're looking for, and sit back while your Bibliologist handpicks recommendations just for you. TBR offers plans to receive hardcover books in the mail or recommendations by email, so there's an option for every budget. Visit mytbr.co to sign up today.
Shana Tova to my practicing readers (who are probably reading this on Tuesday)! Hope you had an exciting Rosh Hashanah and that you're ready to take on the new year. Now, let's talk Romancelandia!
News and Useful Links
Jen wrote a three-fire-emoji article for Kirkus about the need for good criticism by non-romance people. 
Have you seen the cover for Lucy Parker's upcoming book, Headliners? It's pretty gorgeous. 
What's it really like at Gretna Green? Apparently, it's still a thing!
Smart Bitches has a new feature on their website called the Smart Bitches Book Finder, and it's hella cool. If you're looking for something in particular, or just curious what books have certain archetypes or tropes, it's a great place to start. 
Deals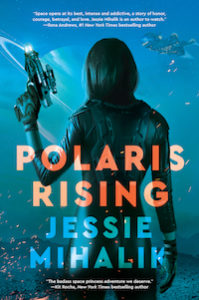 Have you read Jessie Mihalik's Polaris Rising? Now is a good time to check it out, since it's currently 1.99! It's also the perfect time because the sequel, Aurora Blazing is releasing this week. If you're down for some kick-ass space princesses making deals with questionable figures in order to save themselves and potentially the universe, this is definitely the kind of thing you want to try. 
When was the last time you picked up a Westmoreland book? His To Claim, Brenda Jackson's most recent book set amidst the lengthy universe of the Westmorelands and the people they love, is a marriage-in-trouble story! I know people love those, so grab this one for 3.99.
Recs
October is tomorrow, which means it's officially Halloween! Beyond the start of my weekly watch of Nightmare Before Christmas between now and the new year, I've been thinking about what I want in a Halloween-themed story, or at least what kind of feeling I want to have while reading. And it's a combination of fun and spooky, just like I like my Halloween to be. So this month I'm going to try reading a combination of creepy fun (with a happy ending, of course) and joyful spookiness. 
Here's what's on my docket: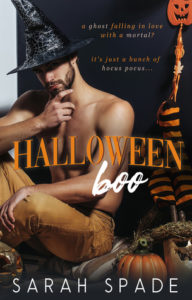 Halloween Boo
Sarah Spade
Everyone on Twitter was talking about this book a couple weeks ago, and I had to seek it out for future reading. The way people talked about it, it sounds like a cross between Casper, Hocus Pocus, and The Spirit of Christmas, and I am always here for all of those things. There's a girl, and there's a ghost. She thinks her apartment is haunted, and it totally is. That's sort of all I know, but honestly, what more do you need to know?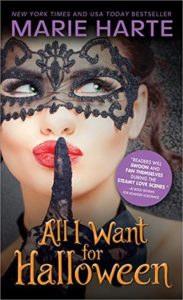 All I Want for Halloween
Marie Harte
Antisocial Sadie has quite the encounter at a costume party (a month before Halloween, which, what?). When she meets him again, it turns out that he's a washed up reality TV star—something full of motorcycles and testosterone. It sounds pretty fun, but I honestly don't know what it's about. 
I also use the spooky season to try out different kinds of paranormal romance! I love me some vampires and werewolves, but sometimes you just want something different, right?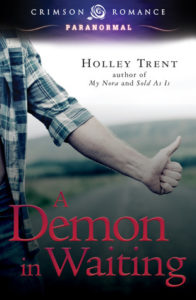 A Demon in Waiting
Holley Trent
I have been sitting on this one for a while, and I really need to pick it up. Virgin hero John Tate gets kicked out of a cult(?) only to be accosted by his demon father and informed he is half-incubus. There's some role he's supposed to play in Hell, but I'm not completely sure what it is. But to get where he needs to go, he convinces a traveler to pick him on the road, and they fall hard and fast. That's really all I need to know.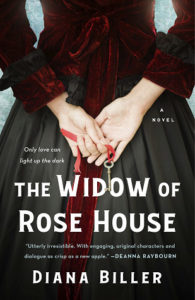 The Widow of Rose House
Diana Biller
When the publicist for St. Martin Griffin posed the male protagonist of this book as "Chris Hemsworth in Ghostbusters but a tad smarter" I knew this was going to be something I wanted to check out. There are ghosts…maybe? But there are also other things going on as Alva, the titular widow, takes advantage of her new independence and works through some issues from her past. 
And while it's not a romance (I repeat, not a romance) I want to check out Tess Gerritsen's The Shape of Night. People have been talking about it being similar to The Ghost and Mrs. Muir (which I love) but also a suspense thriller, so I wonder where it will toe the line. 
What do you like to read to get you in the mood for Halloween?
As usual, catch me on Twitter @jessisreading or Instagram @jess_is_reading, or send me an email at jessica@riotnewmedia.com if you've got feedback, bookrecs, or just want to say hi!