Sponsored by Born to Fly by Steve Sheinkin
A few short years after American women finally got the right to vote, a group of trailblazers soared to new heights in the first women's air race across the U.S. Follow the lives of legend Amelia Earhart, who has captivated generations; Marvel Crosson, who built a plane before she learned how to fly; Louise Thaden, who shattered altitude records; and Elinor Smith, who made headlines when she flew under the Brooklyn Bridge at 17. These awe-inspiring stories culminate in a suspenseful, nail-biting race that brings to life the glory and grit of the early days of flying, expertly told by the master of nonfiction history, Steve Sheinkin.
Happy Wednesday, nonfiction readers! I spent the weekend reading, hiking, and hanging out with a dear friend, so I've been feeling invigorated and excited all week.
Because it was a vacation, of sorts, I dug back through some of the nonfiction of the year I haven't gotten to read and settled on Say Nothing: A True Story of Murder and Memory in Northern Ireland by Patrick Radden Keefe. It's a story that combines true crime and history to better understand The Troubles in Ireland, a period I know very little about. The book is fascinating and beautifully written.
It's another big week filled with great new books. I've decided to focus on just five of them: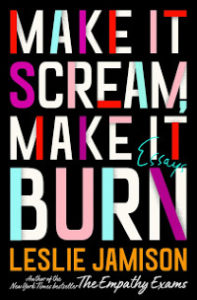 Make it Scream, Make it Burn by Leslie Jamison – This collection of essays is, perhaps, my most anticipated book of 2019. I absolutely adored Leslie Jamison's first essay collection, The Empathy Exams, and so far I love this one too. It covers a fascinating mix of memoir, journalism, and criticism on subjects as varied as the past-life memories of children, eloping in Las Vegas, and a lonely whale named 52 Blue. So great.
Preview Reading: You can read an essay from the book, "The Quickening" in The Atlantic.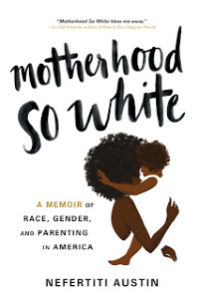 Motherhood So White: A Memoir of Race, Gender, and Parenting in America by Nefertiti Austin – After adopting a young Black baby, single mother Nefertiti Austin came to realize that the idea of mother in the United States often means white. This book is about "her fight to create the family she always knew she was meant to have and the story of motherhood that all American families need now."
Further Reading: Austin talks about her adoption journey, how the writing community can support mothers, and more with Fiction Advocate.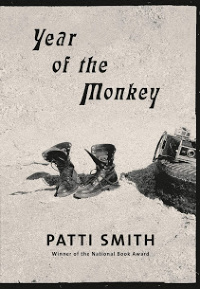 Year of the Monkey by Patti Smith – I still haven't read a Patti Smith memoir, and that seems like a dereliction of duty of some kind. In this book, Smith writes about 2016, her "year of solitary wandering" when she turned 70. The year turns into a time to reckon with all sorts of big issues, including loss, aging, and "a dramatic shift in the political landscape of America."
Further Reading: I'm fascinated with how Smith described writing the book in an interview with Variety: "Year of the Monkey was literally written in real-time, in a journal, because how it opens is what happened when I started, and I had no idea where it was going to go."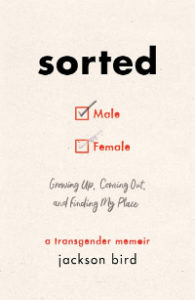 Sorted: Growing Up, Coming Out, and Finding My Place (A Transgender Memoir) by Jackson Bird – This memoir by a writer, YouTuber, and LGBTQ+ advocate is about his experience coming out as transgender to friends, family, and a huge part of the Internet at 25. This memoir shares "the ups and downs of growing up gender confused" through navigating the obstacles of his transition.
Further Watching: I liked Bird's 2017 TED Talk, "How to talk (and listen) to transgender people." If you want more, check out his YouTube channel too.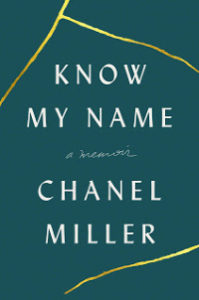 Know My Name: A Memoir by Chanel Miller – Chanel Miller is famous, but until just a few weeks ago very few people knew her real name. Referred to as Emily Doe, Miller is the young woman sexually assaulted by Brock Turner in a case now infamous for the six-month jail sentence Turner received. Miller's victim impact statement went viral, and has inspired other survivors and spurred legislative action. This book is her story of "trauma, transcendence, and the power of words."
Further Reading/Watching: Miller's victim impact statement in the case is still a stunning read. As part of an interview with 60 Minutes, Miller also read the statement on video. It's powerful.
Those are five small but mighty books. I hope you can find something to enjoy. Before we go, make sure to click through to enter Book Riot's giveaway of the year's 10 best mystery/thrillers so far! It's an amazing list!
You can find me on Twitter @kimthedork, on email at kim@riotnewmedia.com, and co-hosting the For Real podcast here at Book Riot. Happy reading! – Kim