Sponsored by Fatal Strike by DiAnn Mills, new in paperback from Tyndale House Publishers.
There's a killer on the loose in Galveston, Texas targeting law enforcement officials and using snake venom to take them down. FBI Agents Leah Riesel and Jon Colbert have reasons to believe the Veneno gang is behind the hits. But their suspect has gone into hiding, and those closest to him are reluctant to reveal anything that might help investigators. Someone is desperate to keep their secrets hidden, and Leah and Jon must face their greatest fears in order to stop the next fatal strike.
Hello mystery fans! Fall is almost here so the well of publishing news is finally filling back up! There's tons of things to read about below, fantastic Kindle deals, new True Crime shows to watch, and a bit of my reading life.
From Book Riot And Around The Internet
Win the Best Mystery/Thrillers of the Year So Far!
Attica Locke: 'When I feel racial pain, I play blues songs'
QUIZ: Which Murder Mystery Should You Read Next?
Rincey and Katie are back with a new episode of Read or Dead and are "Sufficiently Wary of Going Outside"
Toronto 2019: 'Knives Out' Is an A-List Agatha Christie Mystery A La Mode
Bestselling Crime Writer Walter Mosley Will Teach You How To Write A Story
News And Adaptations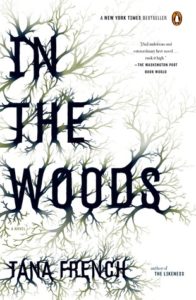 Trailer and premiere date revealed for STARZ's Dublin Murders! If you haven't read Tana French's In the Woods and The Likeness yet, now is an excellent time to.
NBCUniversal International Studios To Adapt Emily St John Mandel's Mystery Novel 'The Glass Hotel' For TV
You know the "enhance" function TV cops use on pictures? It's real now.
Attica Locke and Megan Abbott will be at Books Are Magic (Brooklyn) event on September 17th!
JoAnn Chaney posted on Instagram: "Book 3 is done." And yes, of course, I'm muppet arming!
A statement from Scribe Publications about the sale of Billion Dollar Whale
True Crime To Watch
The new Showtime true-crime series "Murder in the Bayou," premiering Sept. 13, examines the mysterious killings of eight Louisiana prostitutes known as the Jeff Davis 8.
Believe It: Netflix's Unbelievable Is Based, Scene For Scene, On A True Story
Kindle Deals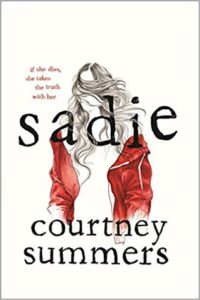 Sadie by Courtney Smith is one of my all time favorite crime reads and it's $2.99! (Review) (TW child abuse/ pedophile/ attempted suicide mentioned)
An Extraordinary Union by Alyssa Cole is $2.99 and a perfect blend of romance and spy genres! Seriously, only Alyssa Cole can make shexy times work with Civil War spies.
The Force of Nature, Jane Harper's sequel to The Dry, is $2.99! If you're not reading this Australian crime writer you should be!(Review) (TW eating disorder)
Too Close To Breathe by Olivia Kiernan's is $1.99 and perfect if you're looking for a dark Dublin procedural! Bonus: the sequel is also great. (Review) (TW cutting/ domestic abuse/ suicide)
A Bit Of My Week In Reading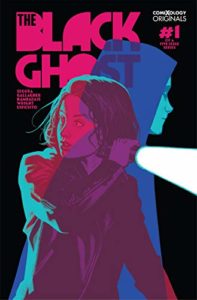 Rather than drowning you in all the books I'm currently reading–look new book!–I'm gonna tell you about what I just finished and loved: The Black Ghost is an upcoming Comixology original series and I read the first issue and can't wait for more. It's like Monica Gallagher and Alex Segura took a superhero origin story and a noir detective novel and perfectly mashed them together into a modern take that flips the script on a bunch of stuff. Its start is so good that I'm going to be really impatient between issues.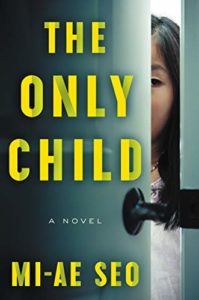 At the center of a venn diagram with Natsuo Kirino, Kanae Minato, Silence of the Lambs, and The Bad Child is Mi-ae Seo's upcoming novel The Only Child! I read it in two sittings and it made me angry that more crime novels aren't translated. It asks the question of nurture vs nature when a dark criminal mind meets a kind, optimistic, criminal psychologist.
Browse all the books recommended in Unusual Suspects previous newsletters on this shelf. And here's an Unusual Suspects Pinterest board.
Until next time, keep investigating! And in the meantime, come talk books with me on Twitter, Instagram, and Litsy–you can find me under Jamie Canavés.
If a mystery fan forwarded this newsletter to you and you'd like your very own you can sign up here.