Sponsored by Sourcebooks
In the winter of 1969, young women across the country sent in applications to Yale University for the first time. The Ivy League institution dedicated to graduating "one thousand male leaders" each year had finally decided to open its doors to the nation's top female students. The landmark decision was a huge step forward for women's equality in education. Or was it? Yale Needs Women is the story of how these young women fought against the backward-leaning traditions of a centuries-old institution and created the opportunities that would carry them into the future. Anne Gardiner Perkins's unflinching account of a group of young women striving for change is an inspiring story of strength, resilience, and courage that continues to resonate today.
Hello and happy second-week-of-September, fellow reading nerds. I think the arrival of fall has helped pick up my reading mojo just a bit – I've finished four books already this month, and I hope I won't stop that pace any time soon.
And that's good because, to borrow a phrase from my favorite velocireader, there are an absolutely banana-pants number of books coming out this week. I've decided to pull the 10 that I'm most interested in, but please know there are many, many others you could grab. Let's dive in!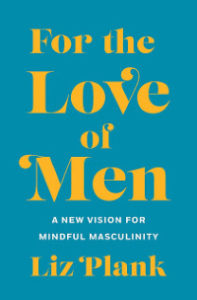 For the Love of Men: A New Vision for Mindful Masculinity by Liz Plank – A look at toxic masculinity and what all of us can do to live better and help others do the same.
Audience of One: Donald Trump, Television, and the Fracturing of America by James Poniewozik – The chief television critic for the New York Times offers a history of television and mass media in America, paired with a history of Donald Trump and how he used mass media to win the presidency.
The Years That Matter Most: How College Makes or Breaks Us by Paul Tough – "Does college still work? Is the system designed just to protect the privileged and leave everyone else behind? Or can a college education today provide real opportunity to young Americans seeking to improve their station in life?"
Billion Dollar Fantasy: The High-Stakes Game Between FanDuel and DraftKings That Upended Sports in America by Albert Chen – This one's for all the fantasy sports nerds out there! A Sports Illustrated reporter looks at how two rival daily fantasy sports gambling websites went from billion-dollar companies to targets of investigations by the FBI and Department of Justice. Yikes!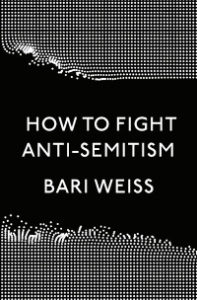 How to Fight Anti-Semitism by Bari Weiss – In the wake of the 2018 mass shooting at Tree of Life synagogue in Pittsburgh, Weiss looks at how anti-Semitism is on the rise again and finding a way to migrate into the mainstream.
She Said: Breaking the Sexual Harassment Story that Helped Ignite a Movement by Jodi Kantor and Megan Twohey – The New York Times journalists who broke the story about Harvey Weinstein tell the story of their investigation and explore what it took to get the evidence they needed to finally reveal his history of harassment.
Talking to Strangers: What We Should Know About the People We Don't Know by Malcolm Gladwell – "A powerful examination of our interactions with strangers – and why they often go wrong."
Fantasy Island: Colonialism, Exploitation, and the Betrayal of Puerto Rico by Ed Morales – Puerto Rico has been an American colony for 122 years. This book looks at a history of the island since 1989 and how it has "served as a testing ground for the most aggressive and exploitative US economic, political, and social policies."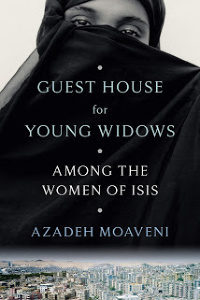 Guest House for Young Widows: Among the Women of ISIS by Azadeh Moaveni – A look at 13 women who joined ISIS, initially responding to "promises of female empowerment and social justice, and calls to aid the plight of fellow Muslims in Syria" that turned out to be entirely false.
The Only Plane in the Sky: An Oral History of 9/11 by Garrett M. Graff – A history of the September 11, 2001 attacks that offers "a 360-degree account of the day told through the voices of the people who experienced it."
What Is a Girl Worth?: My Story of Breaking the Silence and Exposing the Truth about Larry Nassar and USA Gymnastics by Rachael Denhollander – In this memoir, the first woman to publicly accuse Larry Nassar of abusing members of USA Gymnastics shares her story.
The Education of an Idealist: A Memoir by Samantha Power – In this memoir, an activist shares her journey "from immigrant to war correspondent to presidential Cabinet official" and Ambassador to the United Nations.
And don't forget, you can enter Book Riot's enter our giveaway of the year's 10 best mystery/thrillers so far! It's an amazing list!
You can find me on Twitter @kimthedork, on email at kim@riotnewmedia.com, and co-hosting the For Real podcast here at Book Riot. Happy reading! – Kim