Sponsored by Savage Appetites by Rachel Moore, published by Scribner
A provocative and original investigation of our cultural fascination with crime, linking four archetypes—Detective, Victim, Defender, Killer—to four true stories about women driven by obsession. Each woman represents and identifies with a particular archetype that provides an entryway into true crime. Through these four cases, Rachel Monroe traces the history of American crime. In a combination of personal narrative, reportage, and a sociological examination of violence and media in the twentieth and twenty-first century, Savage Appetites scrupulously explores empathy, justice, and the persistent appeal of violence.
Happy Friday, nonfiction lovers! At the time you're reading this, I will probably be on my way to the Minnesota State Fair, a summer tradition with food on sticks, 4-H crafts, and faces carved out of butter. It's a delight!
First up this week, I want to highlight a couple of excellent book lists: 
NPR has put together a collection of 100 favorite funny books

, a combination of readers votes and critics curation. In addition to fiction, the list has some awesome suggestions for funny memoirs, essays, and nonfiction. 

LitHub is doing a series of fall nonfiction previews. As of the day I'm writing this newsletter, they've done

essays

,

memoirs

,

politics

, and

social science

, with history, biography, science, tech and more still to come. Get ready to topple your TBR.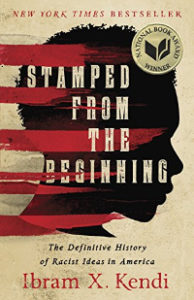 Writers Jason Reynolds and Ibram X. Kendi are teaming up to "start an honest conversation about racism with young people" through a new YA version of Kendi's best-selling book Stamped from the Beginning. The YA adaptation, Stamped: Racism, Antiracism, and You, will be out in March 2020. In an interview, Reynolds said, "I rewrote the book top to bottom… I settled into it and I tried to figure out, if I'm 16, what makes me want to read this book?" I'm fascinated with this idea and can't wait to read it.
Cyntoia Brown, a child sex-trafficking victim who was jailed after killing one of her johns, has been released from prison and is writing a memoir. Free Cyntoia: My Search of Redemption in the American Prison System is set for release October 15.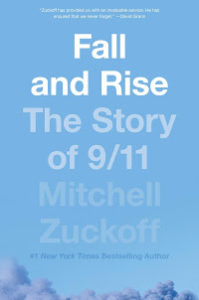 There are two interesting bits of news related to one of 2019's new releases I'm most bummed about not reading yet, Fall and Rise: The Story of 9/11 by Mitchell Zuckoff:
Actor Taron Egerton, who played Elton John in the biopic Rocketman, will be reading the audiobook version of the singer's memoir! Me, out October 15, will be "the first and only official autobiography," covering his entire life and career. There's something I find really charming about this news, although I can't quite pin my finger on what exactly it is. 
And that's all for this week. You can find me on Twitter @kimthedork, on email at kim@riotnewmedia.com, and co-hosting the For Real podcast here at Book Riot. Happy reading! – Kim