Sponsored by Book Riot Insiders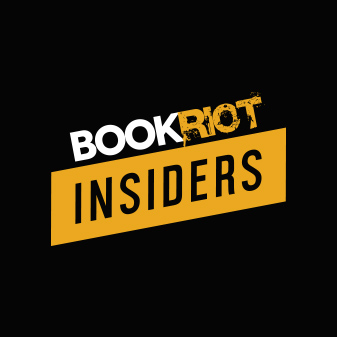 Have you tried out Book Riot Insiders? If not, your time is now! It's our resource specially designed for our fellow booknerds, and you can try it free for two weeks. There are different levels available, so you can decide which perks you want, from a monthly Behind the Scenes newsletter to exclusive podcasts and giveaways. And speaking of perks, we've got a New Release Index curated by resident velocireader Liberty Hardy, so you can see the most exciting new books coming in the next few months! Check it out and sign up for your 14-day free trial at insiders.bookriot.com.
Hello and happiest of Fridays, nonfiction nerds! This week's nonfiction news is a mix of stories that made me feel angry, happy, curious, annoyed, and meh. Read on to find out what I am talking about!
Angry – This story makes my blood boil: "When their book deal blew up after sexual misconduct allegations, Glenn Thrush kept his advance. Maggie Haberman hat to pay hers back." Cheers to BuzzFeed News for their factual-but-pointed headlines, I really don't have much else to add. The article is a good one, do click through for the details.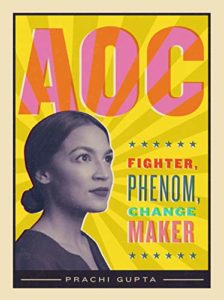 Happy – Workman Publishing is publishing a biography of AOC! The political biography about Congresswoman Alexandria Ocasio-Cortez will be written by journalist Prachi Gupta and released in November 2019. According to a Workman representative, AOC: Fighter, Phenom, Changemaker will "look and feel like an of-the-moment gift book with a bold cover, easy-to-read text, and tons of vibrant photos in a small package." I think this sounds like fun.
Curious – Behrouz Boochani, a Kurdish Iranian writer, has swept the "Australian literary prize landscape" with his memoir No Friend but the Mountains, the story of "his journey from Indonesia to Australia by boat, and his subsequent imprisonment on Manus Island by the Australian government." Because he's still being denied entry by the Australian government, Boochani appeared at the awards ceremony via WhatsApp. It looks like the book is available in the United States, which is exciting news.
Annoyed – The trailer for a movie adaptation of James Frey's A Million Little Pieces has been released. The 2005 memoir was a bestseller, but after a lot of publicity, it emerged that Frey fabricated pieces of the story, including how long he spent in custody. There's no U.S. release date yet, but I'm still annoyed this is even a thing.
Meh – Lisa Marie Presley has scored a $3 to $4 million book deal to "spill 'shocking' details about her last ex-husband Michael Jackson, her father Evils Presley, and more." There's not much more to the announcement that I can find, so we'll see what comes of it.
And finally, a quick re-link for a story that didn't work for some folks last week – American Crime Story's third season will take on the Clinton impeachment with Beanie Feldstein playing Monica Lewinsky.
And that's all for this week! You can find me on Twitter @kimthedork, on email at kim@riotnewmedia.com, and co-hosting the For Real podcast here at Book Riot. Happy reading! – Kim