Sponsored by the Dark Shadows audiobook series from Paperback Classics, a new imprint that brings the best vintage pulp paperbacks to audiobooks.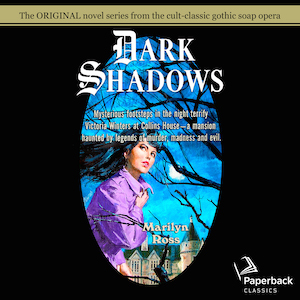 ---
Catching A Little Free Library Book Thief
Nicole Mehelich was enjoying getting to know her neighbors with her Little Free Library until a book thief started emptying it out. If you're wondering what to do if this happens Mehelich was advised by local police "to post a set limit for books taken on the library, which has been set at two books per person. If the woman is caught again, police could arrest her on larceny charges. Mehelich said her husband has also asked the woman to stay off their property, so a trespassing charge could be brought as well." Don't steal from LFL!
Verizon Credits Back Library Data Fee After Bad Publicity
Tully Free Library in NY has three Verizon hotspots it lends out to patrons with limited internet access which recently led to an $880.33 fee for roaming charges for less than half a GB of data. The library was shocked, especially since they were unaware the new plan allowed for international roaming since the previous plan had it blocked. Anyhoo, Verizon was real insistent on being paid until the story got reported and you know bad publicity and all so they ended up crediting back the library's account.
Calling All Marvel Fans
The Folio Society has set its sights on comic books! On September 25th (so soon!) it's releasing a compilation of Marvel's classic comics to celebrate the 80th anniversary of Marvel Comics #1. Marvel: The Golden Age, 1939-1949 is $225, and beautiful.