Sponsored by Flatiron Books, publishers of Thirteen by Steve Cavanagh.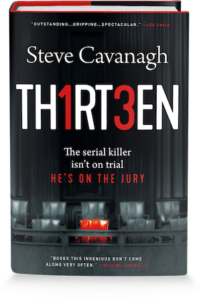 ---
Cannabis Tax Revenues Help Libraries
The Santa Barbara County Board of Supervisors unanimously voted to use cannabis tax revenues in order for three branch libraries to keep their current hours and not have to reduce any programs. You can read more about the vote and what comes next here.
Mexico's Only Tzotzil Maya Book Collective
This is a lovely post about Tzotzil Maya book and papermaking collective which was created in 1975 by Mexican-American poet Ambar Past in San Cristobal de las Casas. See gorgeous photos and learn about how the workshop documents the Tzotzil's endangered language, culture and more here.
Books Excluded From Tariffs
Trump's administration has a list of items imported from China that will be subjected to a 10% tariff starting September 1st. The first list has, at the moment, spared Bibles and other religious texts along with drawing and coloring books and children's picture books. But some are just delayed until December 15 when they'll also be subjected to the tariff–you can read more here.