Sponsored by Flatiron Books, publishers of Thirteen by Steve Cavanagh
This summer, witness the the murder trial of the century. But, the serial killer isn't on trial. He's on the jury. Read Thirteen, the thriller Lee Child, Michael Connelly, and Ruth Ware are raving about.
Hi mystery fans! I've got some interesting links I collected for you, of course some Kindle deals, and I asked a mystery author to do my "week in reading" this week because fun!
From Book Riot And Around The Internet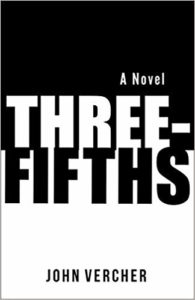 Y'all, I'm Getting Pretty Excited About Agora's Diverse Crime Fiction
9 Spine-Tingling Psychological Thrillers About Motherhood
Chris Evans Will Star In This Legal Mystery & Other Favorite Mysteries & Thrillers!
Smart And Snarky, 'The Westing Game' Provides Lasting Laughs
How Tana French Inhabits the Minds of Her Detectives
Why Do So Many Women Read Thrillers? Because It's A Safe Space To Own Their Fears
True Crime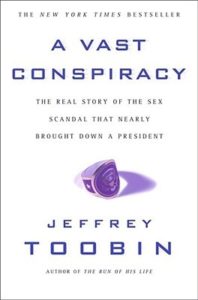 'American Crime Story' Season 3 to Tackle Clinton Impeachment With Beanie Feldstein as Monica Lewinsky
The Harvard Professor Scam Gets Even Weirder Six other men describe their encounters with the same mysterious Frenchwoman.
South Korean cult leader who held 400 people captive in Fiji jailed for six years
Edward Snowden book coming out Sept. 17
Kindle Deals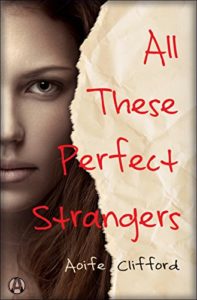 All These Perfect Strangers by Aoife Clifford is $5.99 if you're looking for a good Australian crime novel! (Review) (TW rape/ past suicide mentioned/ past child and domestic abuse mentions)
And this one is from my TBR list: The Two Lila Bennetts by Liz Fenton and Lisa Steinke is $3.99 if you're looking for a crime type Sliding Doors--which apparently is a thing I didn't know I wanted.
A Bit Of Someone Else's Week In Reading!
Since I love hearing what authors are reading and enjoying I thought I'd ask Alex Segura (Archie Comics Co-President, co-writer/co-creator of the Lethal Lit podcast, and author of the Pete Fernandez P.I. series) if he'd like to take over this week's "what I'm reading" for me. He was nice enough to say yes, and so here is a bit of Alex Segura's week in reading: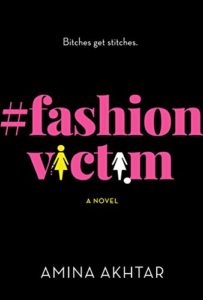 Currently Reading: #FashionVictim by Amina Akhtar – which is kind of like The Devil Wears Prada starring Rebecca DeMornay's character from The Hand that Rocks the Cradle. Akhar knows the fashion world from her own career as an editor, and her writing is crisp, funny, and wicked. I'm almost done with this book and my biggest thought is "What the hell took me so long?"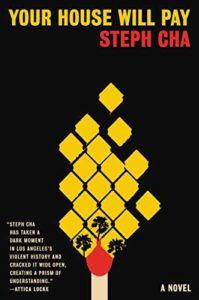 Finished reading and really liked: Mostly Dead Things by Kristen Arnett was a blast – a dark, unsettling and brutally lovely Florida crime novel? Yes, please. Arnett's prose is dazzling and this felt like the right book at the right time. The kind of novel that sticks with you and makes you rethink everything. I also absolutely loved Laura Lippman's latest, Lady in the Lake which takes you back to 1966 Baltimore in a crime story that echoes many things going on today – race, identity, the patriarchy and more, all told in Lippman's fluid, comfortable style. Her best yet. Also amazing? Your House Will Pay by Steph Cha – a powerhouse standalone from the author of the can't-miss Juniper Song series. Violent, evocative and thoughtful, it's a masterwork.
Browse all the books recommended in Unusual Suspects previous newsletters on this shelf. And here's an Unusual Suspects Pinterest board.
Until next time, keep investigating! And in the meantime, come talk books with me on Twitter, Instagram, and Litsy–you can find me under Jamie Canavés.
If a mystery fan forwarded this newsletter to you and you'd like your very own you can sign up here.