Sponsored by Forge Books
No king. No rules. England, 1191. King Richard is away, fighting for God and his own ambition. Back home, his country languishes on the verge of anarchy. People with power are running unchecked. People without are growing angry. And in Nottingham, the sheriff seems intent on doing nothing about it. As the leaves turn gold in Sherwood Forest, the lives of six people— a servant girl with a secret, two soldiers running from their pasts, a noblewoman working for change, Nottingham's beleaguered guard captain, and an ambitious thief—become intertwined. And a strange story begins to spread . . .
It's the first Tuesday of the month! You know what that means: it's time to cram more titles into your TBR! Woohoo. Best day is best. There are a lot of great things to check out today. And because I love you, I made you a big shiny list below, and you can hear about more amazing books on this week's episode of the All the Books! Rebecca and I talked about Hollow Kingdom, The Right Swipe, The Vexations, and more.
(And like with each megalist, I'm putting a 

 next to the books that I have had the chance to read and loved. It has been slow reading for me the last few months, so I haven't read as many as I wished, but I did get to a few of today's books. And there are soooo many more on this list that I can't wait to read!)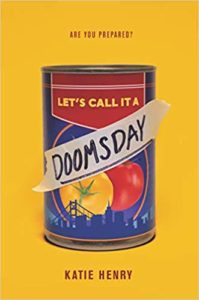 Let's Call it a Doomsday by Katie Henry
Outfox by Sandra Brown
Agrippina: The Most Extraordinary Woman of the Roman World by Emma Southon
Girl on the Block: A True Story of Coming of Age Behind the Counter by Jessica Wragg
The American Dream?: A Journey on Route 66 Discovering Dinosaur Statues, Muffler Men, and the Perfect Breakfast Burrito by Shing Yin Khor
The Dutch Maiden by Marente de Moor, David Doherty (translator)
In Other Words: An Illustrated Miscellany of the World's Most Intriguing Words and Phrases by Christopher J. Moore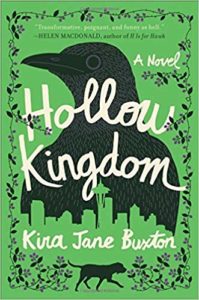 Hollow Kingdom by Kira Jane Buxton 

The Dragon Republic by R. F Kuang
Summerlings: A Novel by Lisa Howorth
Heaven's Breath: A Natural History of the Wind (New York Review Books Classics) by Lyall Watson
Swipe Right for Murder by Derek Milman
A Particular Kind of Black Man: A Novel by Tope Folarin 

When I Was White: A Memoir by Sarah Valentine
Haben: The Deafblind Woman Who Conquered Harvard Law by Haben Girma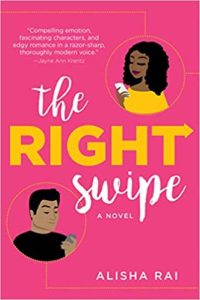 The Right Swipe: A Novel by Alisha Rai 

Life and Other Inconveniences by Kristan Higgins
Nottingham by Nathan Makaryk
Star Wars: Galaxy's Edge A Crash of Fate by Zoraida Cordova
Mitz: The Marmoset of Bloomsbury by Sigrid Nunez and Peter Cameron
The Hotel Neversink by Adam O'Fallon Price 

A Swirl of Ocean by Melissa Sarno
The Runaway by Hollie Overton
I Know Everything by Matthew Farrell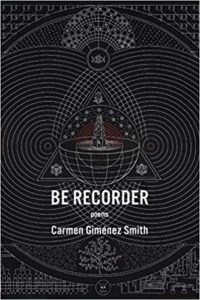 Be Recorder: Poems by Carmen Giménez Smith
To the Wren: New and Collected Poems by Jane Mead
The Gossamer Mage by Julie E. Czerneda
The Long Accomplishment: A Memoir of Struggle and Hope in Matrimony by Rick Moody
The Women of the Copper Country by Mary Doria Russell
A Pure Heart: A Novel by Rajia Hassib
Berta Isla: A novel by Javier Marías
The Dishwasher (Biblioasis International Translation Series) by Stéphane Larue and Pablo Strauss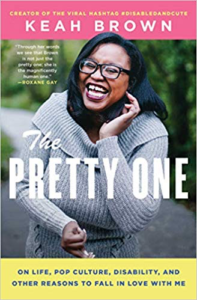 The Pretty One: On Life, Pop Culture, Disability, and Other Reasons to Fall in Love with Me by Keah Brown
All the Water in the World: A Novel by Karen Raney
The Perfect Wife: A Novel by JP Delaney
Ziggy, Stardust and Me by James Brandon
The Turn of the Key by Ruth Ware
Sea Witch Rising by Sarah Henning
White Flights: Race, Fiction, and the American Imagination by Jess Row
A Nice Cup of Tea by Celia Imrie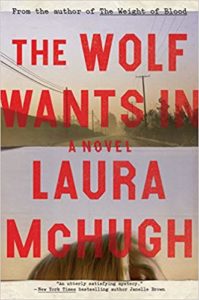 The Wolf Wants In: A Novel by Laura McHugh
Lost You: A Novel by Haylen Beck
Our Women on the Ground: Essays by Arab Women Reporting from the Arab World by Zahra Hankir and Christiane Amanpour
House of Salt and Sorrows by Erin A. Craig
Valerie: A Novel by Sara Stridsberg, Deborah Bragan-Turner (translator)
Because You're Mine: A Novel by Rea Frey
First Cosmic Velocity by Zach Powers
Ellie and the Harpmaker by Hazel Prior
Trick Mirror: Reflections on Self-Delusion by Jia Tolentino
Is There Still Sex in the City? by Candace Bushnell
Hunter's Moon: A Novel in Stories by Philip Caputo
The Remainder by Alia Trabucco Zerán, Sophie Hughes (translator)
We Are All Good People Here: A Novel by Susan Rebecca White
Hello Girls by Brittany Cavallaro and Emily Henry
In the Country of Women: A Memoir by Susan Straight
Mayflower Lives: Pilgrims in a New World and the Early American Experience by Martyn Whittock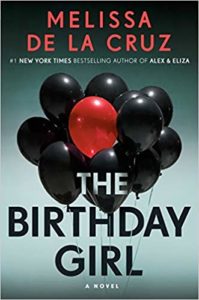 The Birthday Girl: A Novel by Melissa de la Cruz
Keeping Lucy by T. Greenwood
Love at First Like by Hannah Orenstein
He by John Connolly
Cornelius Sky by Timothy Brandoff
Say You Still Love Me: A Novel by K.A. Tucker
Careful What You Wish For: A Novel by Hallie Ephron
Without a Prayer: The Death of Lucas Leonard and How One Church Became a Cult by Susan Ashline
King of King Court by Travis Dandro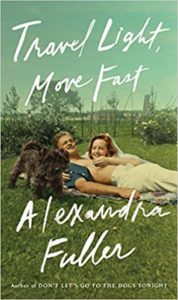 Travel Light, Move Fast by Alexandra Fuller
City of Windows by Robert Pobi
Motherland: A Memoir of Love, Loathing, and Longing by Elissa Altman
How the Light Gets In by Katy Upperman
That's it for me today! If you want to learn more about books new and old, or tell me about books you're reading, or books you think I should read (I HEART RECOMMENDATIONS!), or see pictures of my cats (How do I make them stop growing?!?), you can find me on Twitter at MissLiberty, on Instagram at FranzenComesAlive, or Litsy under 'Liberty'!
Thanks so much for reading!
Liberty