Sponsored by Book Riot's Tailored Book Recommendation service!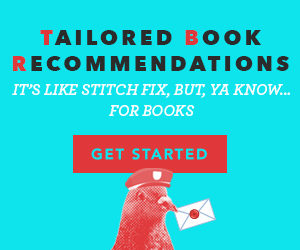 ---
Amazon's 20 Most Reviewed Books Ever
If you've been wondering what 20 books have the most reviews on Amazon have I got a list for you! Spoiler–and shocker!–Harry Potter isn't on the list.
Ava DuVernay Reveals More On New Gods Adaptation
Ava DuVernay took to Twitter this week to reveal some tidbits on the upcoming film adaptation of DC's New Gods: the main villains will be Female Furies and Darkseid. She also hints on someone from When They See Us joining the cast and answers why she chose Tom King as co-writer. For all those details read on here.
80% Of Books Published Between 1924-63 Are Now In Public Domain
Here's an interesting look at the New York Public Library data-mining, 1976 Copyright Act, and how 80% of books published between 1924 and 1963 are now in the public domain. Spoiler: people didn't renew their copyright registration. If you want to nerd purr read all about it here.