Hello and congrats on making it to the end of July, fellow nonfiction readers! When we get a last/fifth week of the month like this one – nearly evenly split between two months – I always find it a little odd. It's like no one knows what to do with those extra days, outside the rhythm of our four-week months.
Whatever the reason, it's a very slow week for new nonfiction – I only have two titles to share! So to fill things out, I browsed through some great nonfiction deals for your Kindle, which you can find at the end of this newsletter. Onwards!
---
Sponsored by TBR: Tailored Book Recommendations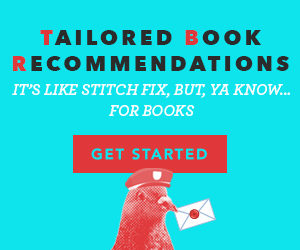 TBR is Book Riot's new subscription service offering Tailored Book Recommendations for readers of all stripes. Been dreaming of a "stitchfix for books?" Now it's here! Tell TBR about your reading preferences and what you're looking for, and sit back while your Bibliologist handpicks recommendations just for you. TBR offers plans to receive hardcover books in the mail or recommendations by email, so there's an option for every budget. Sign up here.
---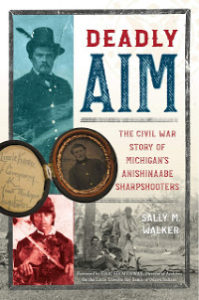 Deadly Aim: The Civil War Story of Michigan's Anishinaabe Sharpshooters by Sally M. Walker – I don't do a ton of middle grade nonfiction in the newsletter, but I'm glad to get to include this one. The book tells the story of the approximately 20,000 American Indians who served in the Civil War, particularly a group of sharpshooters who fought "despite enduring broken treaties, loss of tribal lands, and racism."
Further Reading: Sally Walker has written many books for young readers, including Winnie: The True Story of the Bear Who Inspired Winnie-the-Pooh and Boundaries: How the Mason-Dixon Line Settled a Family Feud and Divided a Nation. Great subtitles!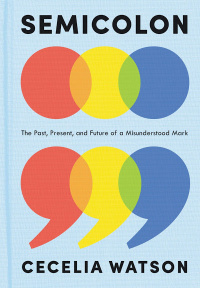 Semicolon: The Past, Present, and Future of a Misunderstood Mark by Cecelia Watson – If you are a person who loves little books about big ideas, this one might be up your alley. In the book, a historical and philosopher of sciences "charts the rise and fall of this infamous punctuation mark." She explores famous loves and haters, the role of grammar rules in the confusion of punctuation, and more.
Further Thoughts: In her review of the book for the New Yorker, grammar queen Mary Norris describes the book as "a deceptively playful-looking  book that turns out to be a scholarly treatise on a sophisticated device that has contributed eloquence and mystery to Western civilization."
And finally, a few great Kindle deals to load up your e-reader. One caveat: since it's close to the end of the month, be sure to check before you buy to make sure the price hasn't changed:
And that's another Wednesday newsletter! You can find me on Twitter @kimthedork, on email at kim@riotnewmedia.com, and co-hosting the For Real podcast here at Book Riot. Happy reading! – Kim