Hi Kid Lit Friends!
It's the last Tuesday of July, and I've got some great new releases to share with you if your summer TBR pile is getting low. Check these out and let me know what you think! As always, if I've had the chance to read one of these books and loved it, I marked it with a 
. Please note that all descriptions come from the publisher.
---
Sponsored by TBR: Tailored Book Recommendations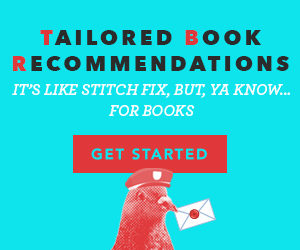 TBR is Book Riot's new subscription service offering Tailored Book Recommendations for readers of all stripes. Been dreaming of a "stitchfix for books?" Now it's here! Tell TBR about your reading preferences and what you're looking for, and sit back while your Bibliologist handpicks recommendations just for you. TBR offers plans to receive hardcover books in the mail or recommendations by email, so there's an option for every budget. Sign up here.
---
Picture Book New Releases
 Tallulah the Tooth Fairy CEO by Dr. Tamara Pizzoli, illustrated by Federico Fabiani
Meet Tallulah. She's the Tooth Fairy CEO. Tallulah knows practically everything about being a tooth fairy. How to collect teeth. Dispense money. Train other fairies. And it's all in the Teeth Titans Incorporated Employee Manual. But when something happens that's not covered in the manual, what's a fairy to do?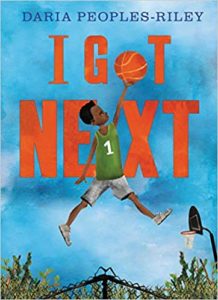 I Got Next by Daria Peoples-Riley
Time to play! Put your game face on, play to win. Fight, all the way to the end. A young basketball player practices on the playground, preparing for an upcoming pickup game while his shadow urges him to play hard and leave his heart on the court. As the boy dribbles and weaves, shoots and scores, his shadow gives him the encouragement he needs to overcome pregame jitters and join the competition.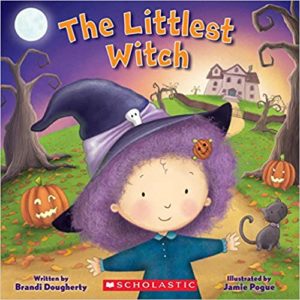 The Littlest Witch by Brandi Dougherty, illustrated by Jamie Pogue
In this companion to The Littlest Mummy, Mae the Mummy's friend Wilma is the littlest witch in the Spooky Woods. She may be little, but Wilma knows this is the year she'll be able to fly with her family in the big broom-flying demonstration! But even though she knows the flying routine by heart, Wilma just isn't able to fly yet. Will Wilma be able to find a way to participate in the broom-flying fun, or is the littlest witch still too little?
Chapter Book New Releases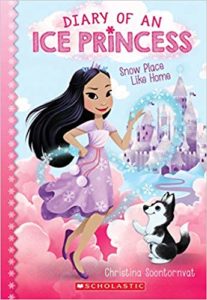 Diary of an Ice Princess: Snow Place Like Home by Christina Soontornvat
Princess Lina has a life any kid would envy. She lives in a massive palace in the clouds. Everyone in her family has the power to control the wind and weather. On a good day, she can even fly! She loves making lemons into lemon ice, riding wind gusts around the sky, and turning her bedroom into a real life snow globe. There's just one thing Lina wants: to go to regular, non-magical school with her best friend Claudia. She promises to keep the icy family secret under wraps. What could go wrong? (EVERYTHING!)
The Big Idea Gang: Bee the Change by James Preller
After Kym and Lizzie get the awesome opportunity to visit a bee colony, they realize all the wonderful things bees do! But how can it be that these amazing insects are disappearing? And what will happen to our food chain without the great pollinators buzzing about? If only everyone else at Clay Elementary could understand how important the bees are for the environment! Now that's a big idea that needs to be shared! With the help of Connor and Deon, Kym and Lizzie set out to show their school the beauty of bees, and use their powers of persuasion to make a difference in the world.
Middle Grade New Releases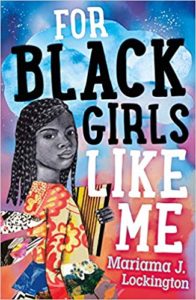 For Black Girls Like Me by Mariama J. Lockington
Makeda June Kirkland is eleven years old, adopted, and black. Her parents and big sister are white, and even though she loves her family very much, Makeda often feels left out. When Makeda's family moves from Maryland to New Mexico, she leaves behind her best friend, Lena― the only other adopted black girl she knows― for a new life. In New Mexico, everything is different. At home, Makeda's sister is too cool to hang out with her anymore and at school, she can't seem to find one real friend. Through it all, Makeda can't help but wonder: What would it feel like to grow up with a family that looks like me?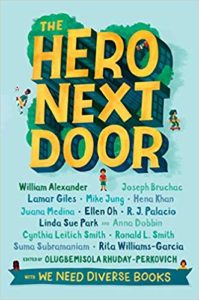 The Hero Next Door, edited by Olugbemisola Rhuday-Perkovich
Not all heroes wear capes. Some heroes teach martial arts. Others talk to ghosts. A few are inventors or soccer players. They're also sisters, neighbors, and friends. Because heroes come in many shapes and sizes. But they all have one thing in common: they make the world a better place. Published in partnership with We Need Diverse Books, this vibrant anthology features thirteen acclaimed authors whose powerful and diverse voices show how small acts of kindness can save the day. So pay attention, because a hero could be right beside you. Or maybe the hero is you.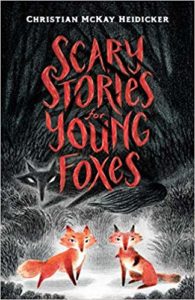 Scary Stories for Young Foxes by Christian McKay Heidicker, illustrated by Junyi Wu
The haunted season has arrived in the Antler Wood. No fox kit is safe. When Mia and Uly are separated from their litters, they discover a dangerous world full of monsters. In order to find a den to call home, they must venture through field and forest, facing unspeakable things that dwell in the darkness: a zombie who hungers for their flesh, a witch who tries to steal their skins, a ghost who hunts them through the snow . . . and other things too scary to mention.
The Miraculous by Jess Redman
Eleven-year-old Wunder Ellis collects miracles. In a journal he calls The Miraculous, he records stories of the inexplicable and the extraordinary. And he believes every single one. But then his newborn sister dies, at only eight days old. If that can happen, then miracles can't exist. So Wunder gets rid of The Miraculous. He stops believing. Then he meets Faye―a cape-wearing, outspoken girl with losses of her own. Together, they find an abandoned house by the cemetery and a mysterious old woman who just might be a witch. The old woman asks them for their help. She asks them to believe. And they go on a journey that leads to friendship, to adventure, to healing―and to miracles.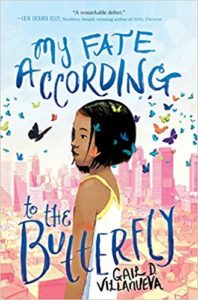 My Fate According to the Butterfly by Gail D. Villanueva
When superstitious Sab sees a giant black butterfly, an omen of death, she knows that she's doomed! According to legend, she has one week before her fate catches up with her — on her 11th birthday. With her time running out, all she wants is to celebrate her birthday with her entire family. But her sister, Ate Nadine, stopped speaking to their father one year ago, and Sab doesn't even know why. If Sab's going to get Ate Nadine and their father to reconcile, she'll have to overcome her fears — of her sister's anger, of leaving the bubble of her sheltered community, of her upcoming doom — and figure out the cause of their rift. So Sab and her best friend Pepper start spying on Nadine and digging into their family's past to determine why, exactly, Nadine won't speak to their father. But Sab's adventures across Manila reveal truths about her family more difficult — and dangerous — than she ever anticipated.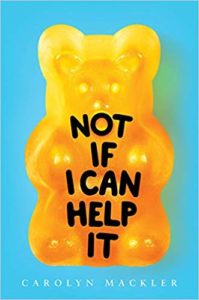 Not If I Can Help It by Carolyn Mackler
Willa likes certain things to be certain ways. Her socks have to be soft . . . and definitely can't have irritating tags on the inside. She loves the crunch of popcorn and nachos . . . but is grossed out by the crunch of a baby carrot. And slimy foods? Those are the worst. Willa can manage all these things — but there are some things she can't deal with, like her father's big news. He's been keeping a big secret from her . . . that he's been dating the mom of Willa's best friend Ruby. Willa does NOT like the idea of them being together. And she does NOT like the idea of combining families. And she does NOT like the idea of her best friend becoming her sister overnight. Will she go along with all of these changes? NOT if she can help it!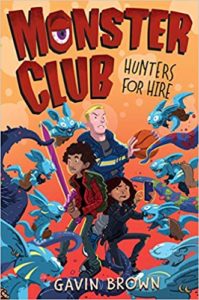 Monster Club: Hunters for Hire by Gavin Brown
There is only one thing seventh graders Tommy Wainwright, Colleen "Spike" Hernandez, and Karim Khalil want to do — go on adventures and catch monsters! And in a world where monsters — big and small — roam, someone has to keep these creatures in check, right? Luckily, this is the iPhone era, and that means anyone can use the brand-new app, AppVenture ("It's like Uber for monster-slaying!"), to hire their very own adventurer to stop the beasts. So when Tommy, Spike, and Karim find a way to become registered "Independent Adventure Contractors" for the new app, they couldn't be more thrilled. At first, being full-fledged adventurers is a blast. But when the trio embark on their second quest, they stumble upon a secret: It seems AppVenture has been releasing monsters into the wild in order to generate more business. Now the three friends find themselves on the run from a venture-backed startup that will do anything to make sure our heroes don't live to reveal the truth…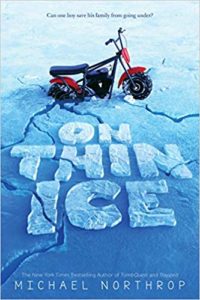 On Thin Ice by Michael Northrop
Ked Eakins is about to lose everything. He's just discovered that his dad has gambled away their rent money. They're going to get kicked out of their home. But Ked is determined to fight back. He hatches a plan to save their apartment by rebuilding a vintage minibike in his school's maker space, which he'll sell for a profit. Still, the plan is a gamble of his own: Going to maker space forces Ked into the path of a school bully, who torments him about his progressive spinal condition. Can Ked — with the help of some unlikely new friends ​​​​​​​– find a way to fix the bike and save his family from going under before it's too late?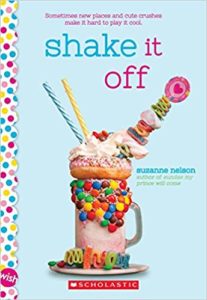 Shake It Off by Suzanne Nelson
Bria Muller is stuck on her aunt and uncle's dairy farm for the summer, and she is not happy about it. Milking cows alongside her cousins Wren and Luke? No thanks. The one thing she's good at is mixing up milk shakes in the creamery. Instead of their usual vanilla, she starts crafting towering, over-the-top shakes like the ones she loved sipping back home in Chicago. Wren, and most of the customers, aren't impressed. Everyone seems to think Bria is just a snobby city girl. There is one person who appreciates the sweet, cold treats: Gabe, her cousins' cute friend who helps out on the farm. But with the family business in danger of being sold, can Bria's shakes make a difference . . . and will she ever fit into country life?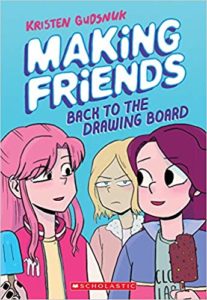 Making Friends: Back to the Drawing Board by Kristen Gudsnuk
Almost everything is going great for Dany. She and Madison are still best friends, she still has her magic sketchbook, and the new school year is looking up. But when Dany creates a duplicate of herself to secretly help with homework and raise her social status, the two of them accidentally unleash a magical dog that wreaks supernatural havoc on the town. Now, with the big school dance coming up, time is running short for Dany, Madison, and their friends to set things right before the night is completely ruined!
Nonfiction New Releases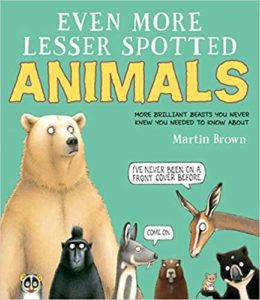 Even More Lesser Spotted Animals by Martin Brown (picture book)
Just as Lesser Spotted Animals showed you some of the wonderfully WOW wildlife we never get to see, the next book of the lesser known animal kingdom reveals the stories of even more of the world's unseen and unsung creatures. No king-of-the-jungle, fancy-pants, hair necked lions here — we've got the magnificent maned wolf instead. No blue whales either, we've got beaked whales — and lorises and dingisos and dibatags and many, many more.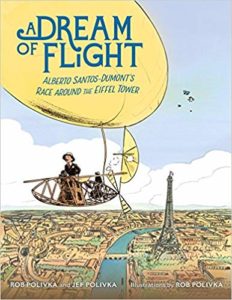 A Dream of Flight: Alberto Santos-Dumont's Race Around the World by Jeff Polivka (picture book)
At the turn of the twentieth century, no aviation prize was more coveted in Europe than the Deutsch Prize. To win it, a pilot would have to fly a balloon from Paris's Aero Club around the Eiffel Tower and back in thirty minutes or less. Who would be the first to succeed? Alberto Santos-Dumont thought he could. His latest design, Airship No. 6, was perfected from the countless lessons he learned during previous crashes. On the morning of October 19, 1901, Santos was making good time in the race when disaster struck―his motor had sputtered to a stop mid-air! Would Santos make it to the finish line in time―let alone survive?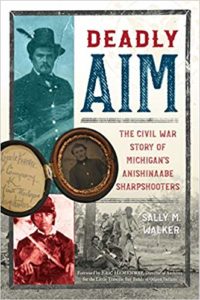 Deadly Aim: The Civil War Story of Michigan's Anishinaabe Sharpshooters by Sally M. Walker (middle grade)
In Deadly Aim, Sally M. Walker explores the extraordinary lives of Michigan's Anishinaabe sharpshooters. These brave soldiers served with honor and heroism in the line of duty, despite enduring broken treaties, loss of tribal lands, and racism. Filled with fascinating archival photographs, maps, and diagrams, this book offers gripping firsthand accounts from the frontlines. You'll learn about Company K, the elite band of sharpshooters, and Daniel Mwakewenah, the chief who killed more than 32 rebels in a single battle despite being gravely wounded.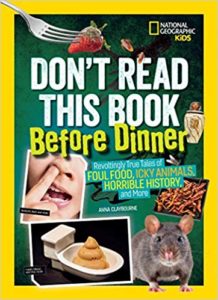 Don't Read This Book Before Dinner by Anna Claybourne
From wretched rodents and beastly bugs to putrid plants and muck-filled moats, step right in to find out more about the icky, sticky world around you. Gloriously gross stories of decaying delicacies, foul fashion, horrible history, awful animals, and more are paired with eye-popping pictures, fun facts, and hilarious quizzes in this fun book. Topics go way beyond food to include art, plants, animals, fashion, pop culture, medicine, the human body, and beyond. It's a hot mess to digest, but it's sure to leave kids disgusted and delighted. Read if you dare, but don't say we didn't warn you! Sometimes you CAN judge a book by its cover!
I would love to know what you are reading this week! Find me on Twitter at @KarinaYanGlaser, on Instagram at @KarinaIsReadingAndWriting, or email me at karina@bookriot.com.
Until next time!
Karina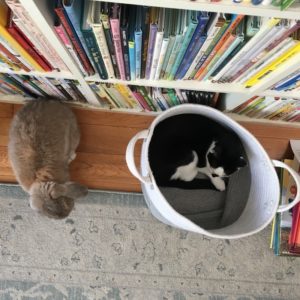 *If this e-mail was forwarded to you, follow this link to subscribe to "The Kids Are All Right" newsletter and other fabulous Book Riot newsletters for your own customized e-mail delivery. Thank you!*