This edition of Today in Books is sponsored by Kensington Books.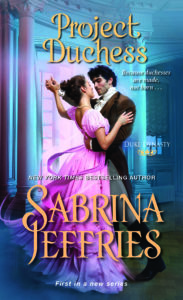 ---
Mini Boden Launching Kids' Harry Potter Clothing Line
For all the parents who are Harry Potter fans and all the children discovering, and falling in love with the books for the first time, now there is a new clothing line to get excited about. In a deal with Warner Bros., Mini Boden has designed 81 pieces for kids up to age 16 to wear and enjoy–and you know some petite adult Potterheads are gonna squeeze in. Check out more here.
Megan Rapinoe Books! Megan Rapinoe Books!
I've been waiting for someone to give Megan Rapinoe a book deal for a while now and finally the happy news has happened! Rapinoe, who if you don't follow women's soccer is an amazing athlete, has signed with Penguin to write an adult book and middle grade books about social justice. Read on here for quotes about each book and more on Rapinoe.
More Award Finalists!
This time the 2019 World Fantasy Awards. This year's theme is Fantasy Noir, and you can check out the finalists, and more on the awards here. Excellent selections if you're looking to pick up a recent-ish fantasy read!