Happy Monday, book wranglers! It was not a super-big few days for news, but I have a couple of great things, and as always there's trivia, laughs, and kitten pictures. I have covered all the good stuff. Please enjoy the rest of your week, and remember to be excellent to each other! I'll see you again on Thursday. – xoxo, Liberty
---
Sponsored by Best Friends by Shannon Hale and LeUyen Pham with First Second Books.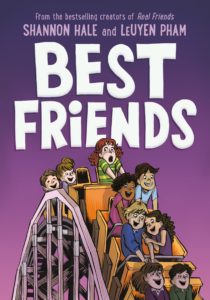 Bestselling creators of Real Friends Shannon Hale and LeUyen Pham are back with a true story about popularity, first crushes, and finding your own path.Sixth grade is supposed to be perfect. Shannon's got a sure spot in the in-crowd and her best friend is their leader, the most popular girl in school. But the rules are always changing, and Shannon has to scramble to keep up. Follow your heart. Find your people.
---
Here's Monday's trivia question: In 1993, two of the judges of the Booker Prize threatened to walk out when what book appeared on the long list? (Scroll to the bottom for the answer.)
Deals, Reels, and Squeals!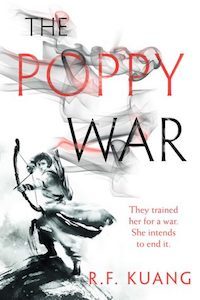 The 2019 World Fantasy Award finalists have been announced.
As have the nominees on the long list for the The Center for Fiction's 2019 First Novel Prize.
The Handmaid's Tale has been renewed for a fourth season.
Soccer star Megan Rapinoe has scored a book deal.
Lisa Taddeo's Three Women will be a Showtime series.
Here's the teaser trailer for John Green's adaptation of Looking for Alaska.
Here's the first look at The Unspoken Name from A.K. Larkwood. (Tor Books, February 11, 2020)
Book Riot Recommends 
At Book Riot, I work on the New Books! email, the All the Books! podcast about new releases, and the Book Riot Insiders New Release Index. I am very fortunate to get to read a lot of upcoming titles, and learn about a lot of upcoming titles, and I'm delighted to share a couple with you each week so you can add them to your TBR! (It will now be books I loved on Mondays and books I'm excited to read on Thursdays. YAY, BOOKS!)
Loved, loved, loved: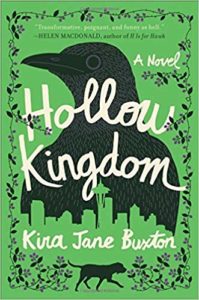 Hollow Kingdom by Kira Jane Buxton
THIS BOOK IS BANANAS, Y'ALL. I went in without knowing a single thing about it and after 10 pages, I had to stop and read the synopsis because it was making me so happy, I thought I might be hallucinating. It's about the zombie apocalypse, told through the eyes of animals, mainly S.T., a foul-mouthed domesticated crow, who is traveling to find a cure to help his infected human friend. It's SO funny and gross and awesome, and it's also incredibly moving. I loved it so much that I am angry I didn't get to it sooner. And OMG, Hollow Kingdom has been sold to AMC for its first animated TV series.
What I'm reading this week: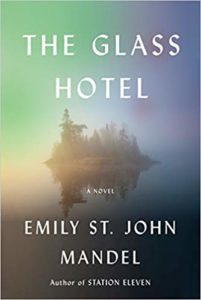 The Glass Hotel by Emily St. John Mandel
The Illness Lesson: A Novel by Clare Beams
Speaking of Summer: A Novel by Kalisha Buckhanon
American Dirt by Jeanine Cummins
Pun of the week: 
I can't believe I got fired from the calendar factory. All I did was take a day off.
Here's a kitten picture:
I've never had a cat that did this before.
And this is funny.
Seriously, why isn't it??
Trivia answer: Trainspotting by Irvine Welsh.
You made it to the bottom! Thanks for reading! – xo, L