Hello and happy Friday, fellow nonfiction lovers! This week's nonfiction news includes a lot of tidbits about upcoming movie and television adaptations, plus one upcoming book announcement that sounds particularly excellent. Let's dive in!
---
Sponsored by TBR: Tailored Book Recommendations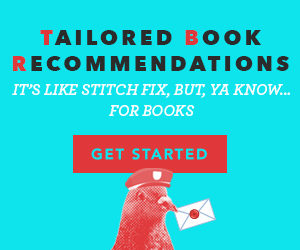 TBR is Book Riot's new subscription service offering Tailored Book Recommendations for readers of all stripes. Been dreaming of a "stitchfix for books?" Now it's here! Tell TBR about your reading preferences and what you're looking for, and sit back while your Bibliologist handpicks recommendations just for you. TBR offers plans to receive hardcover books in the mail or recommendations by email, so there's an option for every budget. Sign up here.
---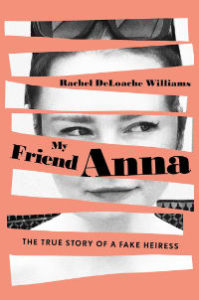 Anna "Delvey" Sorkin, a woman who pretended to be a German heiress to get money from friends and more, may actually be getting paid by Netflix. The streaming service and Shonda Rhimes have licensed her story to make into a show, paying $100,000 along with royalties and a per-episode consulting fee. But now that's she's been convicted of theft and grand larceny, officials in New York are trying to prevent her from seeing any more of the Netflix money.
According to Gizmodo, "the office of the New York State attorney general recently filed a request to bar Sorokin from profiting from the series under 'Son of Sam' law, which prevents criminals from spinning their crimes into profit." I'm officially obsessed with this story and will be buying My Friend Anna by Rachel DeLoache Williams immediately.
Michael B. Jordan's film adaptation of Bryan Stevenson's memoir Just Mercy will be open nationwide on January 10, 2020. The film focuses on Stevenson's first case, "that of Walter McMillian, a black man who was sentenced to death for a crime he didn't commit." The movie also stars Jamie Foxx as McMillian and Brie Larson as Eva Ansley, operations director at the Equal Justice Initiative. I can't wait for this one.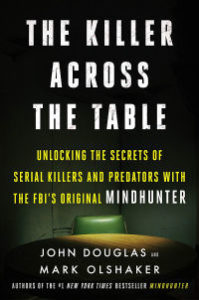 The second season of Mindhunter will debut on Netflix on August 16. The show follows a special team within the FBI "that investigates what makes serial killers tick during the '70s." The show is inspired by a real-life FBI agent, John Douglas, who wrote about his time as a criminal profiler in The Killer Across the Table.
Another new Netflix show out in August, The Family, is also based on a nonfiction book! The five-part documentary series is about a secret organization that "believes the separation of church and state is unnecessary, and political affiliation is irrelevant. The Family grooms and supports leaders, teaching them that the Bible is a story about power, not mercy – that leaders are chosen by God, not elected." The series is based on a 2008 book by author Jeff Sharlet called The Family: The Secret Fundamentalism at the Heart of American Power.
Daniel Mallory Ortberg is writing a memoir-in-essays! Something That May Shock and Discredit You will "pan pop culture, covering everything from the beauty of William Shatner to a sinister reimagining of HGTV's House Hunters." This article for Entertainment Weekly includes a cover reveal (pretty great!) and an excerpt (pretty hilarious!).
And that's everything for this week! You can find me on Twitter @kimthedork, on email at kim@riotnewmedia.com, and co-hosting the For Real podcast here at Book Riot. Happy reading! – Kim