Hello mystery fans!
---
This newsletter is sponsored by Cold Aim by Janice Cantore, new in paperback from Tyndale House Publishers.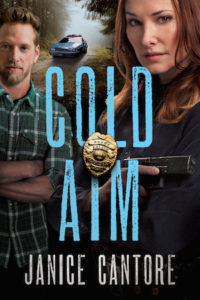 Police Chief Tess O'Rourke's small town is still reeling from a devastating fire when the FBI asks for help: Could she shelter a witness in a high-profile human trafficking case? When crews come to town to assist with the fire cleanup, Tess worries strangers might shine a light on things best kept hidden. She doesn't know that Rogue's Hollow is already home to a suspect from a twenty-five-year-old murder case . . . and someone is taking cold aim at those Tess is sworn to protect.
---
From Book Riot And Around The Internet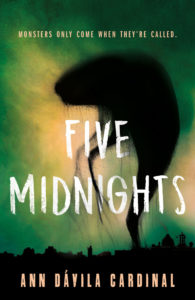 Interview: Ann Dávila Cardinal On Five Midnights and Puerto Rico
How To Keep Up With New Release Mystery Books and Thrillers
6 Classic Books to Read (Or Reread!) If You Love Locked Room Mysteries
Rincey and Katie talk 2019 releases they hadn't gotten to–but did for this episode–news, and new releases on the latest Read or Dead.
On the latest All The Books, Liberty talks about T. Marie Vandelly's Theme Music.
Eight Cozy Mystery Series Perfect for Audiobook Fans
Lady in the Lake author Laura Lippman puts a YA Easter egg in every book
15 Must-Read Thriller Books of 2019
News And Adaptations
Thriller author Dean Koontz signs five-book deal with Amazon
Everything You Need to Remember About Veronica Mars Before Its Return
Kindle Deals
Inspector Imanishi Investigates by Seichō Matsumoto, Beth Cary (Translator) is $1.99! I enjoyed A Quiet Place and look forward to this one!
A Bit Of My Week In Reading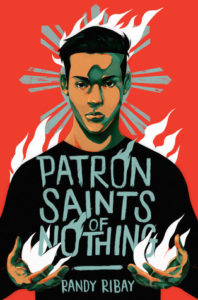 Started: Patron Saints of Nothing by Randy Ribay (Really good so far about a Filipino-American teen who goes to the Philippines to learn about his cousin's murder.) Dept. H, Volume 2: After the Flood by Matt Kindt, Sharlene Kindt (Really enjoyed the first volume which is like a locked-room mystery set underwater! And the watercolor art is awesome.)
Received: The Art of Theft (Lady Sherlock #4) by Sherry Thomas (And I squealed really loud and am so excited!)
Browse all the books recommended in Unusual Suspects previous newsletters on this shelf. And here's an Unusual Suspects Pinterest board.
Until next time, keep investigating! And in the meantime, come talk books with me on Twitter, Instagram, and Litsy–you can find me under Jamie Canavés.
If a mystery fan forwarded this newsletter to you and you'd like your very own you can sign up here.