Hello and happy Wednesday, dear nonfiction readers! I am freshly back from a vacation, which mostly meant time spent reading by the lake or lounging around on the couch. I also watched a bunch of women's soccer – count me among the women's national team's newest fans.
July seems like a bit of a slowdown for new releases, but there are still plenty of books out this week that will help topple your TBR. Let's dive in!
---
Sponsored by Book Riot's Amazon store. Shop our favorite summer reads (including some of our favorite books of 2019 so far), bookish accessories, deals, and more.
---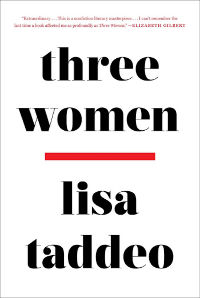 Three Women by Lisa Taddeo – Journalist Lisa Taddeo spent eight years crisscrossing the United States to profile real women and explore female sexual desire. The three women at the center of the story are Maggie, a high school student who had an affair with a teacher; Lina, a housewife in a passionless marriage; and Sloan, a woman whose husband likes to watch her have sex with other people. This is one of the most highly-anticipated nonfiction books of the year.
Further Reading: Elle published an essay by Taddeo where she shares a story from a trip to Puerto Rico as a teenager and how it connects to the book. The magazine also has three reasons you'll want to read this book.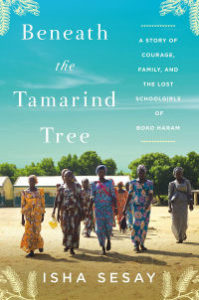 Beneath the Tamarind Tree by Isha Sesay – In 2014, militant Islamic group Boko Haram kidnapped 276 girls from their dorm rooms in Nigeria. Despite the high profile of this event, the true story behind their abduction and survival isn't well known. In this book, Isha Sesay, an internationally-renowned journalist from Sierra Leone tells this story through the experiences of three girls exploring the inadequate response to the event and critiquing how it was covered in the media.
Further Watching: As she was leaving CNN after 13 years with the network, Sesay did a video offering tips for career success as a journalist.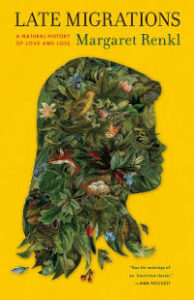 Late Migrations by Margaret Renkl – In this collection of essays, Margaret Renkl explores "the cycles of joy and grief that inscribe human lives within the natural world." She explores her childhood in Alabama, observations about her life in Nashville, and other reasons to find astonishment in common things. I'll be honest – one of the reasons I picked this one to feature is because I am in love with the cover. But also it sounds great!
Further Reading: Renkl is a contributing opinion writer for the New York Times where she's recently written pieces like "Let's Hear It for the Average Child" and "Girl on a Red Dirt Road."
Finally, a few other new books coming out this week that should be on your radar:
And that's all for this week! You can find me on Twitter @kimthedork, on email at kim@riotnewmedia.com, and co-hosting the For Real podcast here at Book Riot. This week we took another dive into great young adult nonfiction for readers of all ages. Happy reading! – Kim