Today's Riot Rundown is sponsored by Amazon Publishing.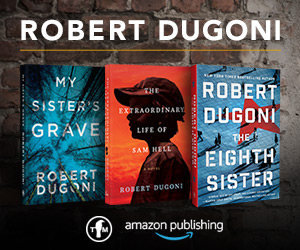 Expert storytelling, detailed action and characters that will keep you turning pages. As the New York Times bestselling author of the Tracy Crosswhite series, coming-of-age story The Extraordinary Life of Sam Hell, and new espionage thriller The Eighth Sister, Robert Dugoni has captivated more than 4 million readers with consistently thrilling stories.
Follow Robert Dugoni on Amazon and never miss a new release.