We've got a $200 gift card to the Book Riot Store up for grabs, courtesy of the BookCon Newsletter. Click here, or the image below to enter!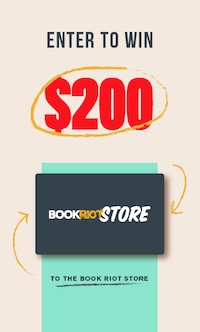 ---
Where's Waldo LARP
For the entire month of July, bookstores and libraries across the country are hosting an IRL Waldo scavenger hunt.
Be Suspicious Of Valuable Comics On The Market
The Friends of Seattle Public Library nonprofit was gearing up for a mid-month comic book sale, where donated first editions (many mint) of Marvel, DC, and indie comics were to be on offer. Those books have been lost in a break-in.
Tune In To A Bedtime Story
Every evening, sisters Zaria (thirteen years old) and Hailey (eight years old) read a library book live on Instagram and Facebook. Zaria told her local paper, "We were already reading each night, but we thought it would be beneficial for children who may not have the same luxury."