Hello, readers! I have been informed I can write about any nonfiction topic I choose as the guest host for this week, so I've picked out some Preferred History Reads to share with you, the carefully discerning bookish type.
---
Sponsored by Hawking by Jim Ottaviani and Leland Myrick, and First Second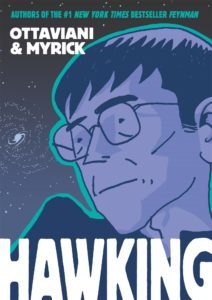 From his early days at the St Albans School and Oxford, Stephen Hawking's brilliance and good humor were obvious to everyone he met. At twenty-one he was diagnosed with ALS, a degenerative neuromuscular disease. Though the disease weakened his muscles and limited his ability to move and speak, it did not limit his mind. He went on to do groundbreaking work in cosmology and theoretical physics and became a pop-culture icon and an outspoken advocate for disability rights. In Hawking, New York Times bestselling graphic novelists Jim Ottaviani and Leland Myrick deliver a gripping biography of Stephen Hawking, one of the most important scientists of our time.
---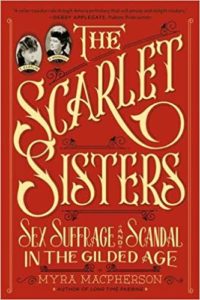 The Scarlet Sisters: Sex, Suffrage, and Scandal in the Gilded Age by Myra MacPherson. Not only was Victoria Woodhull the first woman to run for president, she and her sister Tennessee were the first women stockbrokers on Wall Street. They also had their turn as mediums, AND got embroiled in a giant tiff with Harriet Beecher Stowe's brother Henry (the Beechers were real mungbeans about the whole thing).
Heroines of Mercy Street: The Real Nurses of the Civil War by Pamela D. Toler. Did you know Louisa May Alcott was a nurse during the Civil War? Alcott nerds, I know you do, but I did NOT. This book is great. We know about battles like Gettysburg, Bull Run, Antietam, and others, but we aren't told what happened after them – what happened to the wounded soldiers, and who cleaned up after the initial horror.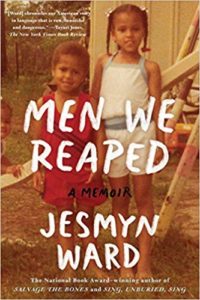 Men We Reaped by Jesmyn Ward. What is history? Mostly us telling stories about what happened in the past (real historians, don't @ me). Ward beautifully and painfully recounts how she watched five men in her life die around her in five years and what this says about our nation and its racist past and present.
Mary, Queen of Scots: A Study in Failure by Jenny Wormald. This is my favorite of all book titles. Down with Mary, Queen of Scots.
Never Caught: The Washingtons' Relentless Pursuit of Their Runaway Slave, Ona Judge by Erica Armstrong Dunbar. Really short but really good, Dunbar takes you through Ona Judge's enslavement by George and Martha Washington to her amazing race to freedom and refusal to be recaptured.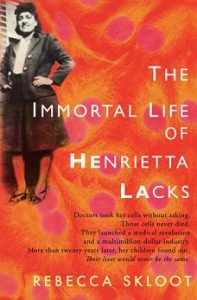 The Immortal Life of Henrietta Lacks by Rebecca Skloot. I know, you're going "Alice. I haven't read it by NOW, so hasn't the moment passed?" And I am here to tell you that I read this only in the past year and I am so glad I did. Pick it up!
---
That's all from me for this week! Kim will return next week for more new releases and fun book links. As always, you can find us podcasting about nonfiction on For Real, and you can find me on Twitter at @itsalicetime.