This edition of Today in Books is sponsored by Sourcebooks.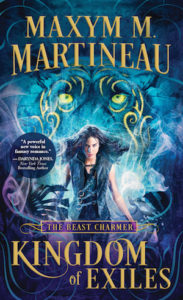 ---
Mr. Sandman, Bring Me A Netflix Series
Neil Gaiman has another adaptation on the way, this time for his Vertigo comic book series Sandman. A very-long-in-the-making adaptation considering adaptation deals started in the '90s but nothing had ever fully materialized. Until, hopefully, now with news that Netflix has signed on to create a television series.
2019 Locus Award Winners
2019 Locus Awards announced the winners for 16 categories including sci-fi, fantasy, horror, novella, and first novel. Congrats to some awesome books–including a bunch of Rioter favorites! You can certainly find your next awesome read on this list.
Margaret Atwood Collector's Editions
On August 22nd the British publishing company Virago will be publishing collector's editions for four of Margaret Atwood's novels: The Blind Assassin; Cat's Eye; The Robber Bride; Alias Grace. You can check out the new covers here.