Hi mystery fans!
---
Sponsored by Ciana Stone's The Shattered Chronicles.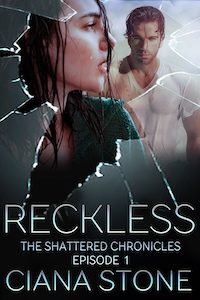 What if you face losing everything, even your life, all because destroying you has become a burning obsession for a man with enough power, to take everything you love? What if your perfect life about to be shattered? With the adventure and danger of a James Patterson tale, the intrigue of a Melinda Leigh suspense, and the paranormal romance of J.R. Ward, this series that will take you on the ride of your life. See why readers are raving about this ongoing tale of adventure, suspense, romance and dark passion.
---
From Book Riot And Around The Internet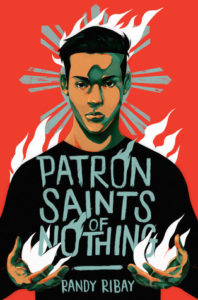 3 on a YA Theme: Summer YA Mystery Releases for Your TBR
Do Crime Like an Edwardian: 11 Nonfiction Recommendations
Giveaway: Give Me Your Hand by Megan Abbott
A great interview with Kate Atkins (with a terribly misleading headline)
Harlan Coben: 'I cry a lot when I write – I need to cry more when I'm reading'
Barnes & Nobles' The Best Books of 2019 So Far…
Amazon's Best Mysteries and Thrillers of 2019 So Far
News And Adaptations

5 Things I Want to See in the TALENTED MR. RIPLEY TV Series
Da Vinci Code Prequel Series Langdon Being Developed at NBC
Another article on the Scarlet imprint debacle: He wrote/she wrote. On gender in mystery writing and prompted for a response regarding everything that's been published Pegasus' Twitter account responded: "Hi Nick, our ownership has the highest respect for the integrity of Scarlet's editorial board, but moving forward Pegasus will no longer be partners in Scarlet's publishing program."
Kindle Deals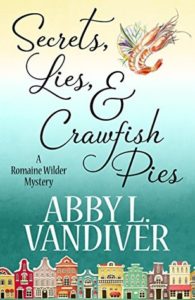 Secrets, Lies, & Crawfish Pies (Romaine Wilder #1) by Abby L. Vandiver is $2.99 and a great cozy mystery series. The sequel, Love, Hopes, & Marriage Tropes, is also on sale for $2.99 and starts with a dude dying on his wedding day–the wedding being held at a funeral home!
What You Want to See (Roxane Weary Book 2) by Kristen Lepionka is $2.99 (This is one of my favorite P.I. series!)
Karin Slaughter's Pretty Girls is $1.99! (This one is still on my must-read list so I don't have TW for you but all of her books I've read are intense AF.)
A Bit Of My Week In Reading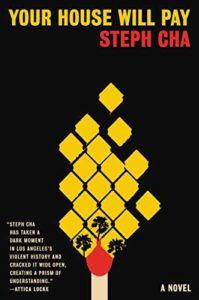 Currently Reading: Girls Like Us by Cristina Alger on audiobook, which is a return home mystery starring an FBI agent; Vivien Chien's 4th in the cozy Noodle Shop mystery series I really enjoy, Wonton Terror; Steph Cha's Your House Will Pay set in early 1990s L.A. exploring racial tensions between Korean and Black communities; Theme Music by T. Marie Vandelly which is an intense thriller with horror vibes that I can't put down so far.
Finished reading and really liked: Conviction by Denise Mina; The Black Jersey by Jorge Zepeda Patterson, Achy Obejas (Translation)
And I plan on spending some time this weekend with Edward Lee's Smoke & Pickles cookbook because yuuuuuum.
Browse all the books recommended in Unusual Suspects previous newsletters on this shelf. And here's an Unusual Suspects Pinterest board.
Until next time, keep investigating! And in the meantime, come talk books with me on Twitter, Instagram, and Litsy–you can find me under Jamie Canavés.
If a mystery fan forwarded this newsletter to you and you'd like your very own you can sign up here.