This edition of Today in Books is sponsored by Reckless, the Shattered Chronicles, episode 1 – get it now for only $0.99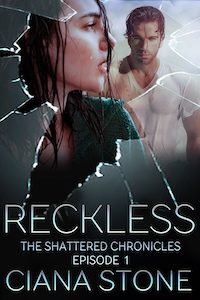 ---
10-Hour Lines For New Harry Potter Ride!
It's summer, and it's really hot in Florida, so you know people really want a turn on Universal Orland's new Hagrid's Magical Creatures Motorbike Adventure ride when they're waiting in 10 hour long lines! Seems the popularity of the ride has forced Universal to rethink times and maintenance as they've announced the ride will now not be opening until midday for a few weeks. I get the inconvenience but here for safety first.
All the Congratulations to Joy Harjo!
Joy Harjo will be the 23rd Poet Laureate Consultant in Poetry of the U.S! Harjo, a member of the Muscogee Creek Nation, is a poet, writer, and musician. She will be the first Native American Poet Laureate and you can read more about her and her poetry here.
Leonard Cohen's Letters Sell At Auction for $876,000
The novelist, poet, and singer-songwriter, who passed away in 2016, had love letters written to Marianne Ihlen sell at Christie's for $876,000. You can get a breakdown for some of the letters and their selling price here.