Happy Monday, folks! It's almost officially summer, which means lots of three digit days pretending I'll read outside but really I'll just open the blinds and sit under the ac.
---
Sponsored by Crazy4Fiction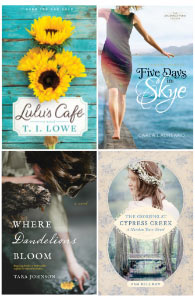 LULU'S CAFÉ: Leah Allen is running from a dark past but might just open herself to love. FIVE DAYS IN SKYE: Your next Scottish book boyfriend: Chef James MacDonald. WHERE DANDELIONS BLOOM: An adventure-filled romance novel set against the backdrop of the American Civil War. THE CROSSING AT CYPRESS CREEK: A young man looking for adventure on the Mississippi frontier meets his match.
---
News and Useful Links
Harlequin is moving to TV. So far, it's Canadian TV, but I look forward to seeing how that trickles into the rest of the world.
I'll admit I forgot about this list until Adriana Herrera shared it a few days ago. If you're looking for new authors to check out, or are yourself a queer author or aspiring author, check it out. It's a great thing to be part of a community.
This isn't technically romance news because [insert "I don't know her" GIF] but if you haven't heard, Nicholas Sparks is Terrible. And the statement he made in response was…very much not great. We've known that the "love stories" Sparks write are homogeneously white and straight, and that doesn't really set him apart from romance, to be honest. But man, to be that outright racist and antagonistic towards queer teenagers who just want to form a community. Man. And you don't even have to read the story, just the emails. His own words are damning enough.
Deals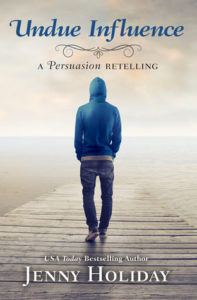 If you've got a need for another Persuasion adaptation, check out Jenny Holiday's Undue Influence, which is 99 cents right now. This is the familiar story featuring a vineyard owner and a celebrity chef, and it was also a finalist for the Lambda Literary Awards.
When was the last time you read a World War I romance? Look no further than Girls on the Line by Aimie K. Runyon. The first (two-star) review on Amazon says this book is "perfect for feminist wannabes" and that the "feminist rhetoric comes through loud and clear" and thanks dissenter for selling this book to me! It's also 1.99 right now (and free to read on Kindle Unlimited, which I will get to in a sec). If you like that one, she's also got a book about the famed Russian Night Witches, called Daughters of the Night Sky, which is *also* 1.99.
Recs!
My birthday is coming up, as is a long work trip, and I finally decided a few months ago that the next time the Kindle Paperwhite was on sale, I was going to take advantage of it. I've been an ereader for nearly a decade, but have been doing that reading on my phone and two different generations of iPad (we're an Apple house). But even the iPad mini is pretty heavy, and changing the settings to white text on a black background only goes so far with glare and blue light squinting.
I also decided to take advantage of the free three months of Kindle Unlimited that you can add on, and started using it even before I got the Kindle itself. There had been several books that I'd wanted to check out that I hadn't gone after yet, and look, there they were all, sitting pretty. I've made it through two books already (one I enjoyed, the other not so much) and I've got an ongoing list of books that I want to check out.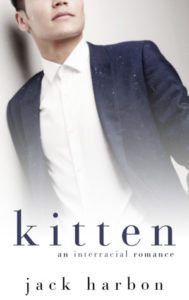 Kitten
Jack Harbon
I've followed Jack on Twitter for a while, and have picked up a few of his short stories. Seeing the cover and premise for Kitten drew me from the moment he announced it, and it was kind of the option that tipped the scales for me in getting KU. Kit is just out of college and sleeping on his sister's couch while he looks for a job. The one he lands is as an assistant to Roman, a demanding ad exec who can be a handful in every way. The attraction between them, though, transcends that.
Kitten could have used another round of editing or two, but it's got good bones. It had been sitting passively on my list until I saw a tweet from Jack about his personal contemplation of whether it was too black and too millennial—and I almost bought the damn thing on the spot. Instead, I got KU, and devoured this puppy. There's drama, and melodrama, and there's so much adorableness all my teeth fell out. And during it all, Kit is one of the most authentically written black gay men I've gotten to read in romance, and I can't wait to read more of Jack Harbon's work.
Other books I immediately pressed Send on from KU and am excited to read: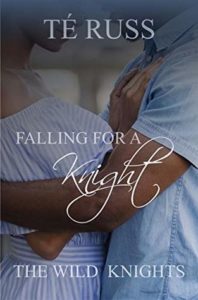 Falling for a Knight by Té Russ
IRL by Lucy Lennox and Molly Maddox
A Love So Soft by Chelsea Maria
I Think I Might (Love You?) by Christina C Jones
Single AF by Sherelle Green
And I'm probably downloading more as we speak. What are your favorite Kindle Unlimited reads?
As usual, catch me on Twitter @jessisreading or Instagram @jess_is_reading, or send me an email at jessica@riotnewmedia.com if you've got feedback, bookrecs, or just want to say hi!