Hello mystery fans! Claws is back with its third season on TNT and I love this show. If you've yet to discover it, it's especially great for fans of crime shows and girl gangs and you can marathon the first two wild seasons on Hulu.
---
Sponsored by Reentry by Peter Cawdron published by Houghton Mifflin Harcourt (HMH, @hmhbooks)
In a sequel to indie phenom Peter Cawdron's Retrograde, Reentry applies realistic technology to examine not just interstellar exploration, but the dangerous potential of Artificial Intelligence. For fans of Andy Weir, Philip K. Dick and hard science fiction.
After almost dying on Mars, astronaut Liz Anderson returns to Earth, but not to a hero's welcome. America's in turmoil. The war's over, but the insurgency has just begun. Heartbroken and treated with suspicion, she finds herself caught up in the guerrilla war being waged on Earth, wondering if the AI threat is truly gone, or if it has only just begun.
---
From Book Riot And Around The Internet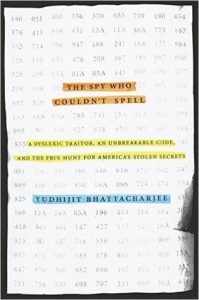 5 True Crime Books to Read With Your Book Club
Rincey and Katie have a new episode of Read or Dead where they talk mystery books by LGBTQ+ authors, news, new releases, and what they're reading.
9 books and movies to check out after watching When They See Us
40 New Thrillers Out This Summer That Make The Perfect Vacation Reads
Enter to win 1 of 250 digital audio downloads of Lady in the Lake by Laura Lippman
And you can check out Book Riot's Amazon storefront–we've put together a selection of our favorite books and bookish stuff for summer–and one of my favorite crime writers!
Adaptations And News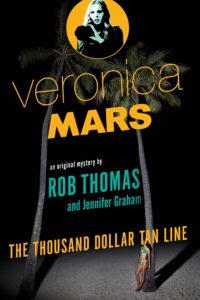 'Veronica Mars': Hulu Sets Premiere Date For Original Three Seasons Ahead Of Revival
Exclusive: The author of A Simple Favor is back with another juicy thriller
Dutton Will Drop Linda Fairstein
Lucifer Renewed for Fifth (and Final) Season at Netflix — 'I'll See You in Hell!' Says Tom Ellis to Fans (The fourth season was so good I'm really excited.)
And this is a story that needs 2 links and a Twitter thread: How Did Mystery Writer Twitter Become Convinced This Debut Author Didn't Exist?; Pegasus Books, Scarlet, And The Incredible Disappearing Male Authors; Steph Cha's thread.
Kindle Deals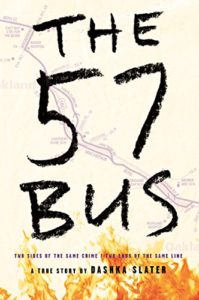 The 57 Bus: A True Story of Two Teenagers and the Crime That Changed Their Lives by Dashka Slater is $2.99. I don't remember seeing this on sale before so get on that–it's a fantastic true crime that made me realize that the world really needs more nonfiction YA. (Sorry, I don't remember trigger warnings.)
If you still haven't gotten to Jane Harper's The Dry it's $2.99 and an excellent Australian mystery. (Review) (TW suicide/ child abuse–I'm going from memory here)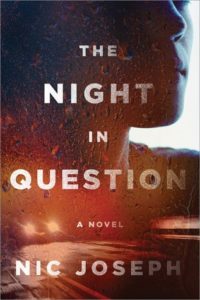 More people need to be reading Nic Joseph and you can start with The Night In Question which is $2.51! (Review)
And A Bit of My Week In Reading
My mystery break book was Saeed Jone's upcoming memoir How We Fight For Our Lives, which I read in one sitting, and woo this is one of those memoirs that will live with me forever. It's raw and powerful and it's out in October, and if you're a fan of memoirs definitely have this one on your radar. He's also one of my favorite people to follow on Twitter.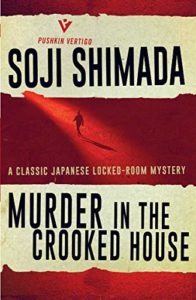 And I'm currently reading: Murder in the Crooked House by Sōji Shimada, Louise Heal Kawai (A puzzle mystery and locked room mystery and I'm loving it.) The Black Jersey by Jorge Zepeda Patterson, Achy Obejas (I just downloaded the audiobook because I really enjoyed his previous book —Milena, or The Most Beautiful Femur in the World–and I was sold on the pitch for this one: "Murder on the Orient Express meets the Tour de France–someone's killing off cyclists one by one.)"
Browse all the books recommended in Unusual Suspects previous newsletters on this shelf. And here's an Unusual Suspects Pinterest board.
Until next time, keep investigating! And in the meantime, come talk books with me on Twitter, Instagram, and Litsy–you can find me under Jamie Canavés.
If a mystery fan forwarded this newsletter to you and you'd like your very own you can sign up here.