Friends. There are so many books coming out this week, it's bananas. I haven't even come close to catching them all, but I had to cut myself off at some point. I arbitrarily decided that number is 14, so there you have it… 14 new nonfiction books out this week. Let's go!
---
Sponsored by The Collected Schizophrenias by Esmé Weijun Wang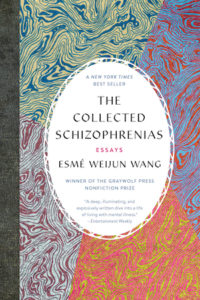 Schizophrenia is not a single unifying diagnosis, and Esmé Weijun Wang writes not just to her fellow members of the "collected schizophrenias" but to those who wish to understand it as well. In essays that range from using fashion to present as high-functioning to the depths of a rare form of psychosis, and from the failures of the higher education system and the dangers of institutionalization to the complexity of compounding factors such as PTSD and Lyme disease, Wang's analytical eye, honed as a former lab researcher at Stanford, allows her to balance research with personal narrative. An essay collection of undeniable power, The Collected Schizophrenias dispels misconceptions and provides insight into a condition long misunderstood.
---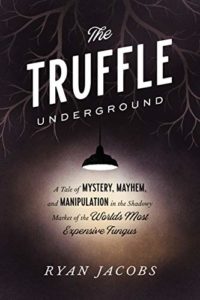 The Truffle Underground: A Tale of Mystery, Mayhem, and Manipulation in the Shadowy Market of the World's Most Expensive Fungus by Ryan Jacobs – True crime and high cuisine in the world of truffles! I feel like I could just end the list here and be happy… but I won't.
Leaving the Witness: Exiting a Religion and Finding a Life by Amber Scorah – A third-generation Jehovah's Witness loses her faith while preaching in China and ends up being cast out of her family and community.
This Land Is Our Land: An Immigrant's Manifesto by Suketu Mehta – An exploration of anti-immigrant backlash around the world and the benefits immigrants bring to communities.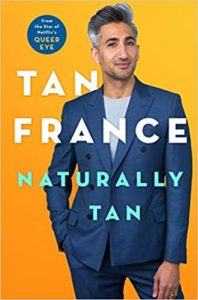 Naturally Tan: A Memoir by Tan France – Queer Eye's fashion expert "reveals how an Englishman raised in a traditionally religious home became a fashion icon."
The Beautiful No: And Other Tales of Trial, Transcendence, and Transformation by Sheri Salata – A producer at The Oprah Winfrey Show leaves her decades-long career to try and "produce" her own life transformation.
Why Cities Lose: The Deep Roots of the Urban-Rural Political Divide by Jonathan Rodden – A look at the divide between urban and rural communities and the economic and political roots of the electoral challenges faced by the Left.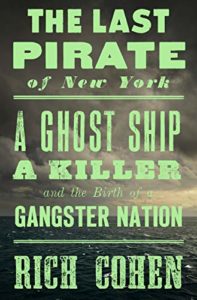 The Last Pirate of New York: A Ghost Ship, a Killer, and the Birth of a Gangster Nation by Rich Cohen – The legend of an under-the-radar New York criminal and his attempt to rob a ship and return home.
The Moon: A History for the Future by Oliver Moon – A look at how we've looked at the moon through its history and its place in the future of space exploration.
Formation: A Woman's Memoir of Stepping Out of Line by Ryan Leigh Dostie – A woman finds space for herself in the Army, only to have her sense of security and camaraderie destroyed after being raped by a fellow soldier.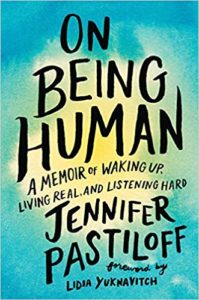 On Being Human: A Memoir of Waking Up, Living Real, and Listening Hard by Jennifer Pastiloff – A memoir about "how a starved person grew into the exuberant woman she was meant to be all along by battling the demons within and winning."
Grace Will Lead Us Home: The Charleson Church Massacre and the Hard, Inspiring Journey to Forgiveness by Jennifer Berry Hawes – A narrative account of the shooting at Mother Emanuel AME church and what has happened since.
The Targeter: My Life in the CIA, Hunting Terrorists and Challenging the White House by Nada Bakos with David Coburn – A memoir set in the world of high-stakes foreign intelligence about one analyst's role in the war against Islamic extremists.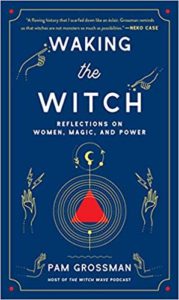 Waking the Witch: Reflections on Women, Magic, and Power by Pam Grossman – A look at the world's fascination with witches and why they matter now.
Tell Me Who You Are: Sharing Our Stories of Race, Culture, and Identity by Winona Guo and Priya Vulchi – Two women travel the United States gathering stories about how racism plays out in communities across the country.
Whew! That's such a good list. You can find me on Twitter @kimthedork, on email at kim@riotnewmedia.com, and co-hosting the For Real podcast here at Book Riot. Happy reading! – Kim