This edition of Today In Books is sponsored by All the Books, our weekly podcast about new book releases!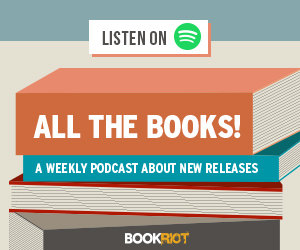 ---
A Visual Medium Goes Aural
This fall, you'll be able to read two dozen comic books…with your ears! Marvel has enlisted Dreamscape Media to adapt some of their classic comic books into an audiobook format available for purchase and borrowing.
This Review Is a Good Omen(s)
Have you watched the miniseries adaptation of the Terry Pratchett and Neil Gaiman novel Good Omens? At least one person has and enjoyed it. What did you think of the six-part adaptation?
Book Club Breakup Advice
Advice columnist (and author of Strangers Tend to Tell Me Things) Amy Dickinson surely chooses some of the most universal questions to answer. And if you, too, are wondering how to quit your book club, she's got some tips.