Hello, book lovers! As I am writing this, it is Friday and I am typing as fast as I can, so I can get back to watching Good Omens. I am only two episodes in, but so far, it's great. I hope it lasts. The Deadwood movie also premieres today, and while I don't have high hopes for it, I am super excited to see it anyway. (I swear I still read books sometimes too.) It was a slow news week, probably because all of publishing was at Book Expo, but I still have a couple cool things to share. Enjoy the rest of your week and remember to be excellent to each other! I'll see you again on Thursday. – xoxo, Liberty
---
Sponsored by Gallery Books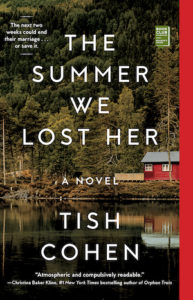 For fans of Jodi Picoult and Anna Quindlen, comes The Summer We Lost Her, the new novel by Tish Cohen. An "astonishingly profound…exquisitely written drama" (Caroline Leavitt, New York Times bestselling author of Pictures of You) about a husband and a wife, a missing child, and the complicated family secrets that can derail even the best of marriages, The Summer We Lost Her is an unforgettable read about a parent's worst nightmare.
---
Here's this week's trivia question: Daphne du Maurier's cousin was Peter Llewellyn Davies, who was the inspiration for what character? (Scroll to the bottom for the answer.)
Deals, Reals, and Squeals!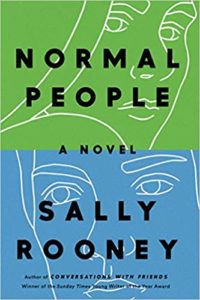 Hulu is adapting Normal People by Sally Rooney.
The Fifth Season is June's pick for the PBS NewsHour-New York Times book club
Netflix has optioned Sarah Dessen's YA novels.
Anna North announced that she has written a Western.
Keeley Hawes and Ann Dowd have joined the new Rebecca adaptation.
There's also a new adaptation of The Right Stuff by Tom Wolfe in the the works.
Cover Reveals 
Here's the first look at The Queen's Assassin by Melissa de la Cruz. (G.P. Putnam's Sons Books for Young Readers, February 4, 2020)
Sneak Peeks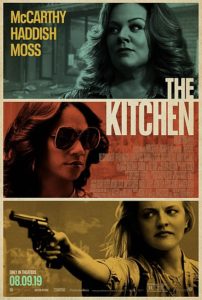 Here's the first trailer for The Kitchen with Melissa McCarthy, Tiffany Haddish, and Elisabeth Moss. It's based on the graphic novel of the same name by Ollie Masters and Ming Doyle.
Book Riot Recommends
At Book Riot, I work on the New Books! email, the All the Books! podcast about new releases, and the Book Riot Insiders New Release Index. I am very fortunate to get to read a lot of upcoming titles, and learn about a lot of upcoming titles, and I'm delighted to share a couple with you each week so you can add them to your TBR! (It will now be books I loved on Mondays and books I'm excited to read on Thursdays. YAY, BOOKS!)
Loved, loved, loved: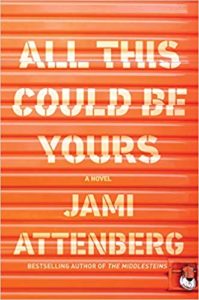 All This Could Be Yours by Jami Attenberg (Houghton Mifflin Harcourt, October 22)
I can't remember if I already told you how much I loved this book, so I'm going to do it again. It's about members of a family who have been lorded over by the abusive narcissist patriarch their whole lives. When he suffers a heart attack, they reflect on his past behavior, and contemplate forgiveness. I LOOOOOVED it. And the ending, holy cats! It was the first time I fist-pumped the air and said "YESSSSSS" while reading an ending. I looked like Judd Nelson in The Breakfast Club.
What I'm reading this week: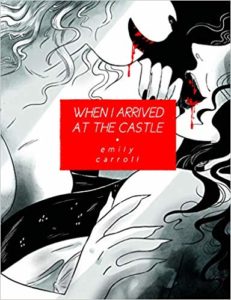 When I Arrived at the Castle by Emily Carroll
Permanent Record by Mary H. K. Choi
Natalie Tan's Book of Luck and Fortune by Roselle Lim
Theme Music: A Novel by T. Marie Vandelly
Pun of the week: 
I've just written a song about tortillas. Actually, it's more of a rap.
Here's a kitten picture:
And this is funny.
Trivia answer: Peter Pan.
You made it to the bottom! Thanks for reading! – xo, L