Hello, fellow nonfiction readers.
---
Sponsored by Lion Forge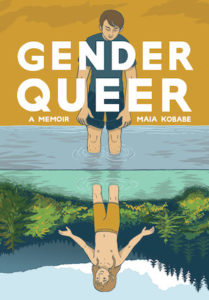 In Gender Queer, Maia Kobabe has crafted an intensely cathartic autobiography about eir path to identifying as nonbinary and asexual, and coming out to eir family and society. By addressing questions about gender identity—what it means and how to think about it—the story also doubles as a much-needed, useful, and touching guide. Find the graphic novel memoir in stores now from Lion Forge!
---
I'm sad to be opening this newsletter with the announcement of another major death in the nonfiction world. Author and journalist Tony Horwitz died Monday at just 60 years old. He was on tour for his latest book, Spying On The South, when he suffered what appeared to be a cardiac arrest. He leaves behind his wife, novelist Geraldine Brooks, and two sons.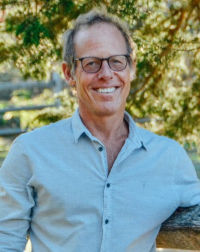 Since his death Monday, there's been an outpouring of writing about Horwitz and his work, particularly admiration for his 1998 book Confederates in the Attic. NPR's Fresh Air replayed an interview with Horwitz from 1998 talking about the book. It also includes Maureen Corrigan's review of Spying On The South, a travel narrative that uses the 19th century meanderings of Frederick Law Olmsted as a guide for Horwitz's own travels through the American South today.
I'm disappointed I haven't read any of his work so far, but this has been an inspiration to address that hole in my nonfiction reading. His 2002 book, Blue Latitudes: Boldly Going Where Captain Cook Has Gone Before is calling my name.
It again feels weird to be transitioning from that story to lighter news, but that is the nature of a newsletter. Here are a few lists, book announcements, and stories that caught my attention this week:
Time Magazine released a list of the 10 best nonfiction books of the year so far, a list that looks particularly good and includes one of my favorites so far, The Collected Schizophrenias by Esmé Weijun Wang. Add to your TBR!
Mindy Kaling is publishing a new essay collection 2020. One of the interesting bits about this story is that she's releasing the collection with Amazon Publishing, which means it'll be free for all Amazon Prime and Kindle Unlimited customers, and available on Audible. I'm curious to see if the choice of publisher has an impact on sales compared to her previous books.
The Jonas Brothers are releasing a memoir. Blood, co-authored with the guy who wrote Mötley Crüe's book, will "detail the brothers' journey as a band, from the group's inception through their rise, breakup, and comeback." It'll be out November 12.
It's not news that Brené Brown has a Netflix special, but I still like finding stories about it. This piece from Entertainment Weekly about "what's making Brené Brown feel vulnerable right now," isn't super new, but I didn't catch it back in April and I thought it was interesting.
Love reading about con artists? Bustle has a list of true crime books about con artists for people interested in the Anna Delvey case. Just care about Anna Delvey? Hold out for My Friend Anna, a memoir by one of her former friends that's coming out on July 23.
That's all for this week! You can find me on Twitter @kimthedork, on email at kim@riotnewmedia.com, and co-hosting the For Real podcast here at Book Riot. Happy reading! – Kim