Hello mystery fans!
---
Sponsored by Looking For Garbo by Jon James Miller.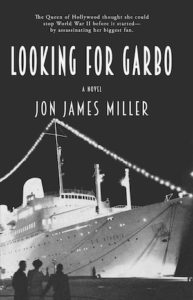 In Looking For Garbo, tabloid NYC reporter Seth Moseley gets a hot tip that movie goddess Greta Garbo is stowed aboard an ocean liner bound for Europe on September 1, 1939. He boards the vessel, desperate to get a candid photo and pay off some hefty gambling debts. But he gets more than he bargained for when Seth realizes the reclusive Garbo is actually sailing on to Nazi Germany, on a secret mission to stop WWII before it can start by assassinating her biggest fan – Adolf Hitler. Miller's debut novel is filled with action, thrills and golden age Hollywood glamour.
---
From Book Riot And Around The Internet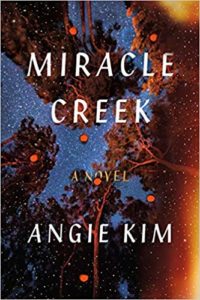 These Thrillers Will Keep You Glued To The Page This Summer
7 Books Like THE COUPLE NEXT DOOR That Will Have You Side-Eyeing Your Neighbors
Rincey and Katie are back with news, another bit of a rant, and some mysteries by Asian and Asian American authors in the latest Read or Dead.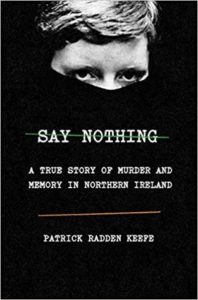 On the latest For Real Kim and Liberty discussed their favorite nonfiction releases so far this year and there are a few really great nonfiction crime books on their list.
James Bond Quiz: Choose a Bond, Get a Book Rec
The 'My Favorite Murder' Book Might Have Been The Scariest Project Yet For Karen Kilgariff & Georgia Hardstark
Ian Rankin donates Rebus manuscripts to National Library: Best-selling crime writer's archive includes manuscripts and letters to other authors.
Clue: Candlestick turns a board game into comic book brilliance
Watch Now
The final season of Elementary has started on CBS–the first episode was SO good–and you can watch the first six seasons streaming on Hulu.
Luther is back! Well, almost, he's back on June 2nd for U.S. audiences on BBC America with a season 5. You can stream the first 4 seasons on Amazon Prime.
Kindle Deals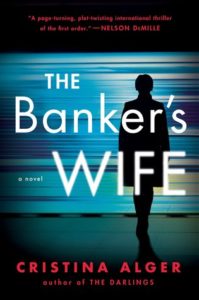 The Banker's Wife by Cristina Alger is a ridiculous .99 cents! (Journalist with a bone–Full review) (TW rape/ suicide)
Baltimore Blues (Tess Monaghan #1) by Laura Lippman is $5.99 if you're looking to start a P.I. series.
A Bit Of My Week In Reading
Finished reading: The Confessions of Frannie Langton by Sara Collins (There have been a few crime-novels-unlike-all-the-others lately in the historical crime category and I want a lot more of them! And the audiobook narrator was great!); Five Midnights by Ann Dávila Cardinal (This is a mystery novel + a horror novel set in Puerto Rico and I loved it!); The Winters by Lisa Gabriele (A modern retelling of Rebecca–suspense I inhaled!).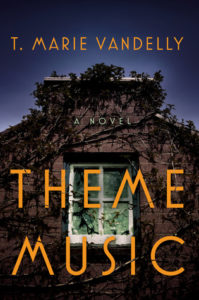 Galleys I just got: Theme Music by T. Marie Vandelly (A thriller getting buzz!); Drive Your Plow Over the Bones of the Dead by Olga Tokarczuk, Antonia Lloyd-Jones (Anything with a title like that must be read!)
Browse all the books recommended in Unusual Suspects previous newsletters on this shelf. And here's an Unusual Suspects Pinterest board.
Until next time, keep investigating! And in the meantime, come talk books with me on Twitter, Instagram, and Litsy–you can find me under Jamie Canavés.
If a mystery fan forwarded this newsletter to you and you'd like your very own you can sign up here.