Hello and happy end of May, nonfiction nerds! I spent Memorial Day weekend up at my parents' cabin and managed to read a ton. We had one day of truly beautiful weather, then a couple days where it was cold or rainy, which is a bummer for outdoor activities but great for reading.
---
Sponsored by Oxford University Press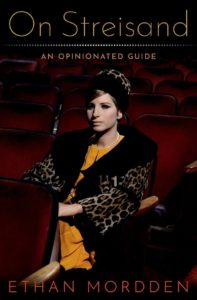 On Streisand begins with a broad year-by-year outline of the landmark achievements which is followed by a long essay on how Streisand's idiosyncratic self-realization marks her as a unique talent. Then, the major part of the book is a work-by-work analysis broken down into separate chapters, each organized chronologically: the stage shows, the television shows and concerts, the recordings, and, finally, the movies. Barbra Streisand said, "I became a singer because I couldn't get work as an actress," but she not only became both but revolutionized the two professions forever.
---
Before we dive into a few exciting new releases for this week, I wanted to let you know I was a guest on this week's episode of the All the Books podcast where I got to talk about a couple of nonfiction books you should check out – Stay Sexy and Don't Get Murdered by Karen Kilgariff and Georgia Hardstark and Wordslut by Amanda Montell.
And now… more books!
Range: Why Generalists Triumph in a Specialized World by David Epstein – Many experts argue that the best way to become an expert is to start early and specialize, getting in Malcolm Gladwell's 10,000 hours as soon as possible. In this book, David Epstein argues that the opposite is true – the most successful athletes, thinkers, artists and more are actually generalists. He suggests generalists find their path late, juggle many interests, and are more creative and agile thinkers. I'm really interested in the ideas of this one!
Further Watching: Epstein appeared on CBS This Morning on Monday talking about the book, and shared that he even managed to convince Malcolm Gladwell just a little bit.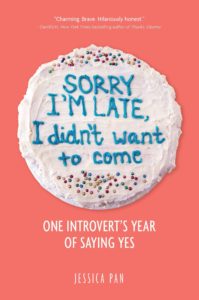 Sorry I'm Late, I Didn't Want to Come: One Introvert's Year of Saying Yes by Jessica Pan – What might happen if a shy introvert spent a year trying to live like an extrovert? As an introvert myself, this seems horrifying… but that's exactly the experiment Jessica Pan writes about in this memoir. She turns to extrovert mentors to set her challenges, then tries to explore what she might learn. This one seems like it'll be like Quiet by Susan Cain meets A.J. Jacobs, and I'm totally here for it.
Further Reading: Pan was interviewed for the Los Angeles Review of Books blog where she talked about gender, self-care versus self-coddling, and more.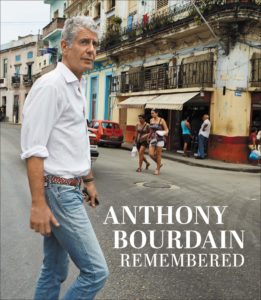 Anthony Bourdain Remembered from CNN – If you were a fan of the late Anthony Bourdain, then this is a book you will want to pick up. After his death in 2018, there was an outpouring of love from fans and friends around the world. This book brings together memories and anecdotes from fans like Barack Obama, Ken Burns, Questlove and more, to show his impact around the world.
Further Reading: Travel and Leisure shared seven quotes from the book that "highlight his lasting legacy." I think it's going to be a beautiful book.
And finally, a few more titles of the week that might be of interest:
That's all for this week! You can find me on Twitter @kimthedork, on email at kim@riotnewmedia.com, and co-hosting the For Real podcast here at Book Riot. Happy reading! – Kim