Happy Tuesday, space bards and airship pilots! It's Alex, and today I'm excited about the Nebula Awards (they happened this past weekend) and a slew of new releases.
---
This newsletter is sponsored by Westside by W.M. Akers.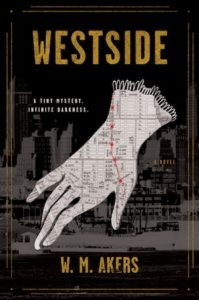 Gilda Carr is a young detective who specializes in tiny mysteries: the impossible puzzles that keep us awake at night. The tiny cases that distract Gilda from her grief, and the impossible question she knows she can't answer: "How did my father die?" It's 1921, and a thirteen-mile fence running the length of Broadway splits Manhattan, separating the prosperous Eastside from the Westside – an overgrown wasteland whose hostility to modern technology gives it the flavor of old New York. Only the poor and desperate remain, and it's here that Gilda's tiny mysteries end in blood.
---
Nebula Awards
The Nebula Awards are given out by the Science Fiction Writers of America–full disclosure, I'm a member–and are right up there with the Hugos when it comes to prestige and how long they've been running. (Since 1966 for the Nebulas.) Huge congratulations to the 2019 winners!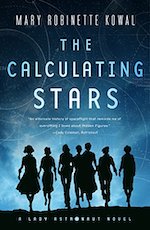 Best Novel: The Calculating Stars by Mary Robinette Kowal (And I will note, the audiobook, which is narrated by the author, is an absolute delight.)
Best Novella: The Tea Master and the Detective by Aliette de Bodard
Best Novelette: The Only Harmless Great Thing by Brooke Bolander
Best Short Story: "The Secret Lives of the Nine Negro Teeth of George Washington" by Phenderson Djèlí Clark
Andre Norton Award for Young Adult Science Fiction and Fantasy: Children of Blood and Bone by Tomi Adeyemi
New Releases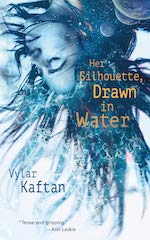 Her Silhouette, Drawn in Water by Vylar Kaftan – A telepath who cannot remember her supposed crimes is held on a prison planet with only one other prisoner, who assures her of her guilt. Until one day, she hears the voice of another telepath…
An Illusion of Thieves by Cate Glass – "A ragtag crew with forbidden magic must pull off an elaborate heist and stop a civil war." Sounds like a fun pitch to me!
Starship Repo by Patrick S. Tomlinson – Repomen traveling the galaxy to repossess spaceships, and the main character is named Firstname Lastname… due to a clerical error.
Mischief and Mayhem by S.D. Nicholson – A long-slumbering darkness awakens and invades the land of the Faers. Ophelia Maplewood and the Woodland Scouts try to prevent the chaos from spreading.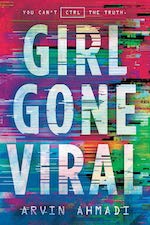 Girl Gone Viral by Arvin Ahmadi – Seventeen-year-old coder Opal Hopper commits a small data hack in order to win a contest that will allow her to meet a billionaire entrepreneur who just might have murdered her father.
The Bone Charmer by Breeana Shields – An argument with her Bone Charmer mother causes causes seventeen-year-old Saskia's future to split in half, and she begins to live both halves simultaneously.
News and Views
If you're looking for some good shorter sci-fi to read, the Analog AnLab and Asimov's Reader's Awards have been announced.
Sady Doyle wrote a humdinger of an essay about the way men fear powerful women as it relates to the Game of Thrones books and show. TW for discussions of sexual violence, because, you know, Game of Thrones.
TIL that Fender has made Game of Thrones-themed guitars. And you can watch Tom Morello and some other guitar gods shred the show theme out on them here.
The Eyes of the Dragon by Stephen King is being adapted by Hulu.
New teaser for HBO's adaptation of His Dark Materials.
At Book Riot, we've got a list of unlikeable female characters in YA fantasy. Also, the 10 most feminist YA fantasy books of this year.
The Mary Sue has a list of books with asexual representation; there are a couple genre titles.
Bless these Dutch scientists who are using physics to combat tea pot spout dribbling.
Tor.com is offering a downloadable sampler of selections from its 2019 debut novels.
Vulture's got it right. When I watched the Nancy Drew trailer, my first thought was that it looked like it's taking place in the same universe as Riverdale… and then there's a ghost?
The Netherlands wins Eurovision and some other bits about the results. (Still relevant because of Space Opera.)
Data has started coming in from New Horizons's time in the Kuiper Belt.
See you, space pirates. You can find all of the books recommended in this newsletter on a handy Goodreads shelf. If you'd like to know more about my secret plans to dominate the seas and skies, you can catch me on the (Hugo-nominated!!!) Skiffy and Fanty Podcast or over at my personal site.