Hola Audiophiles!
Heyyyy I'm back from Cuba and the Bahamas! My sunburn is just about healed and I may just be left with my version of a tan, so I think we can all call this trip a success. If you subscribe to In the Club, you'll already have been these photos but I'm just gonna share 'em again. Not pictured: the many, many…. MANY mojitos and Cuba Libres imbibed.
---
Sponsored by Oasis Audio and The Ravenwood Saga by Morgan L. Busse.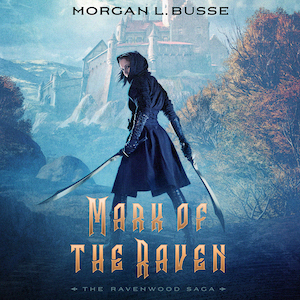 Lady Selene is heir to the House of Ravenwood and the secret family gift of dreamwalking—the ability to enter a person's mind and manipulate their greatest fears or desires. Soon Selene discovers her family's dark secret: The Ravenwood women are using their gift for hire to plot assassinations. Selene is torn between upholding her family's legacy or seeking the true reason behind her family's gift. Her dilemma comes to a head when she is tasked with assassinating the one man who can bring peace to the nations, but who will also bring about the downfall of her own house.
---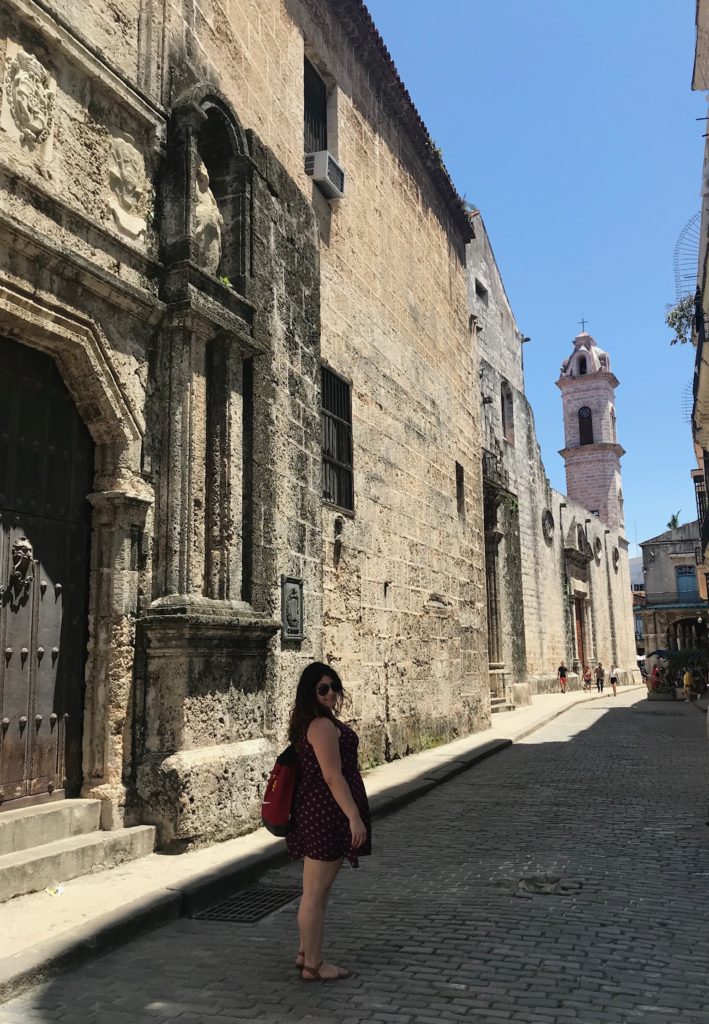 A stroll through Old Havana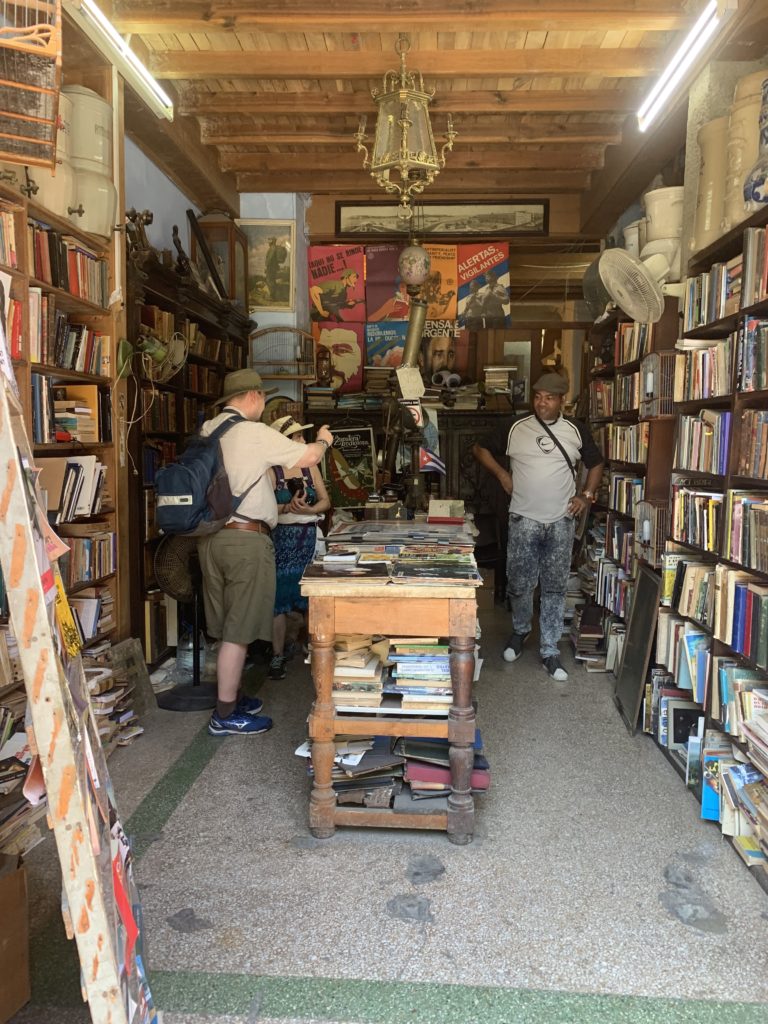 The most adorable bookshop!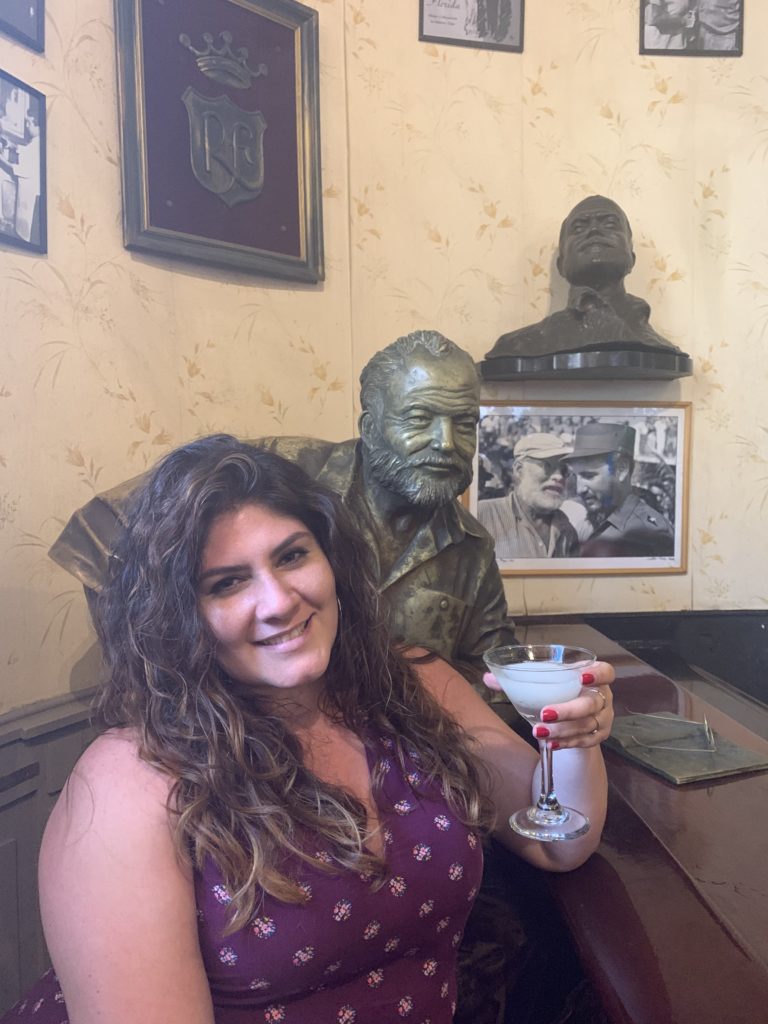 Daiquiris at El Floridita with Hemingway
While my reading goals were indeed a little lofty (as predicted), I still got a lot done! I'll give you the skinny on my favorite listen in just a sec. For those interested, I'll go over both my audio and  my print reading in this week's YouTube video too; head to the Book Riot channel on Friday to tune in!
But first… let's audio.
Latest Listen
Foodies listen up: the new Ruth Reichl memoir Save Me the Plums is all that and a bag of bone marrow. I was gonna say "and a bag of Flamin' Hot Cheetos Limon" because I will absolutely %#& up some FHCs, but it felt hella disrespectful to compare such an elegant and esteemed food writer to a bag of processed, fake-cheese-dusted snacks. Moving on.
Ruth Reichl is an acclaimed and award-winning food writer, restaurant critic and general foodie goddess who wrote for the LA Times and New York Times before taking over as editor of Gourmet in 1999. This memoir focuses on her time at the magazine: her decision to take the job, the task of revamping its vision, and the challenges of balancing a demanding career with being a wife and mother at fifty years of age.
This woman knows food and describes it with the kind of lyricism and sensuousness that makes you pine for the dish she's describing and look at your own lunch with straight up disdain. She is sublimely talented but also humble and unassuming, shying away from the more pretentious parts of her job and the industry at large while staying true to her love of a delectable bite of food. Sure, she'll extoll the cloudy perfection of Jean Georges' foie gras; she'll also tell you the most perfect midnight snack is a bowl of quick and easy spicy noodles made at home.
I savored this audiobook (which Reichl narrates) while soaking up the sun on my trip and recommend it highly. I will add though that I'll want to own this one in print too: she provides several recipes in the memoir (including those spicy noodles), ones that I need written down as opposed to read to me in a quick two minute bit.
Listens on Deck
Last week I briefly talked about a tiny hangup with listening to fiction on audio, specifically feeling like I don't always get the same emotional impact in audiobooks that I think I would have if I'd read them in print. I was about to take a break from fiction audiobooks, but several readers wrote in to agree with my musing that the narrator makes all the difference. Since so many of these readers listed Eleanor Oliphant is Completely Fine as an example of fiction audio done really right, I decided my next listen will be The Editor after all. It's listed as a comp for Eleanor Oliphant and was one of the books I didn't get to on my vacation reading list.
For those that need a plot refresher: a struggling writer in 90s NYC gets his big break with the help of some lady who's apparently a pretty big deal. What was her name again? Jacqueline Kennedy Onassis, or something.
From the Internets, Etc
Between spring break and a quickly approaching summer, road trip season is pretty much upon us! If you have a long drive ahead of you in the near future, Good Housekeeping suggests these audiobooks for the ride.
I almost didn't include this one because bruuuuh you're late to this party, Men's Health. But fine, here it is: I Listen to Audiobooks When I Work Out—Am I Alone? WHY HAD NONE OF US THOUGHT OF THIS?
Over at the Riot
If you audio often–and I know you do–you probably have your list of narrator faves. Here's one Rioter's list of "this is going to be good" narrators. Bahni Turpin is one of my top ten for sure!
A recent report from Rakuten Overdrive shows that audiobooks continue to rise in popularity – that we know. It also shows that Millenials and Gen Z are the primary audience driving audiobook listenership. What do you think: is it just ease of use and our relationship to technology?
My Read Harder Podcast host Tirzah Price has put together a sweet list of YA poetry audiobooks to get into and I love it! On a recent episode of the show, we talked about wanting to listen to more poetry on audio since poetry is meant to be read aloud. Here she is making it so easy for us to do it!
---
That's all I got today! Shoot me an email at vanessa@riotnewmedia.com with audiobook feedback & questions or find me on Twitter and the gram @buenosdiazsd. Sign up for the In The Club newsletter, peep the Read Harder podcast, and watch me booktube every Friday too!
Stay bad & bookish, my friends.
Vanessa