This edition of Today in Books is sponsored by BoGoDo Press and And So We Die, Having First Slept by Jennifer Spiegel.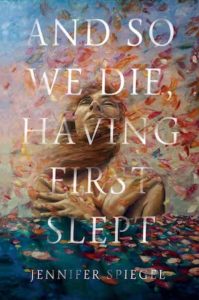 ---
Study Gives Thumbs-Up To Rereading
Today in what toddlers already figured out: A recent study found that repetition of things we've already read/seen has its benefits. Ed O'Brien, the author of the study, lays out a case for why we shouldn't necessarily skip what we've already ingested to seek the new and unexplored. As someone who has spent hours trying to select the next book to read, rather than picking up an old favorite, I totally see his points. Read his thoughts here.
Prince's Memoir Forthcoming
In bittersweet news: The Beautiful Ones, the memoir Prince was working on when he died, will be published by Random House on October 29th. It will combine his unfinished manuscript with lyrics and rare photographs. I'm going to read it with a tub of ice cream and box of tissues.
And In Reverse Adaptation News
The very popular Broadway play The Prom is being adapted into a YA novel. Saundra Mitchell worked with the original creators to write the novel which will hit shelves September 10th. Check out the cover and all about it here.