This edition of Today in Books is sponsored by HMH.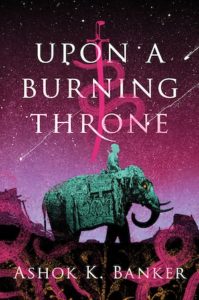 ---
Unknown Daphne du Maurier Poems Discovered
Thanks to the auctioning of items by Daphne du Maurier's husband's secretary's daughter, two previously unknown poems written by Maurier have been discovered. Tucked behind a framed photograph of the author are two poems written ten years before the publication of Rebecca.
600+ Books Looted After WWII Have Been Recovered
In 2017 Tania Grégoire sent 150 antique books to Sotheby's for auction. The books were immediately flagged. Thanks to a few markings the books were linked to the University of Bonn in Germany which has an extensive catalogue of books that went missing. After learning that the books Grégoire had tried to auction were most likely looted, her father having been stationed during the war in Bonn, she led authorities to 450 more books. You can read more here, including the University's press release.
Netflix Is Buying All The Book Rights
If it feels like every day we're hearing about book rights being sold to Netflix it's probably because they are. Not only have they been on a buying spree but 50 of the projects are being turned into series. PW takes you into the world of Netflix adaptations here.