Hola! Welcome to In The Club, a newsletter of resources to keep your book group well-met, well-read, and well-fed.
It's finally time, friends… I'm off to Cuba! I'll be on a plane to Miami at the end of the week with Havana as my final destination. I've been blasting so much salsa music and reading books set in Cuba to get in the mood. Is it weird that I'm also way excited for all that reading time on the plane?!
Before I depart, let's talk organization, cooking with cannabis, and more. To the club!
---
This newsletter is sponsored by Henry Holt , publisher of Trust Exercise by Susan Choi. Available now wherever books are sold.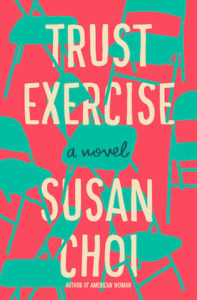 The new novel by Pulitzer Prize finalist Susan Choi, Trust Exercise. A story about the enduring aftermath of the events of adolescence, and about the complexities of consent and coercion among teenagers and adults. Through a narrative twist, Trust Exercise raises questions about the reliability of memory and the accuracy of the stories we tell, and considers the consequences of our memories and our stories across time. One of the most anticipated new books of the year.
---
Question for the Club
Last week I asked at what age you all first partook in book club. While a few of you clubbed
as early on as middle school (let's raise a glass for some seriously awesome teachers!), most folks were in their late twenties or early thirties the first time they joined. Looks like there is a lot of room for getting younger folks engaged in book club!
The next question is one I'm going to leave open for a couple of weeks, in part because this girl is at long last headed to Cuba! So take your time answering, you have until Monday, April 22nd. Remember to send your replies to vanessa@riotnewmedia.com!
Book Club: Fix My Life
Spring always does a couple of things to me: it first makes me reach for the Claritin and then sorta guilts me into doing a big spring clean. Whether you're in the seasonal cleaning cycle or just really love to tidy up for fun, check out these 11 books on organization.
Book Club Bonus – I'm entirely too proud of myself for this next suggestion: can we use book club to KonMari somebody's home?! Pick a person in book group with an organization project they've been putting off or just someone with a home in need of a little love. Read one or more organization books for book club, then use what you've learned to tackle that space in a group effort. Barney clean-up song optional.
Baked at Book Club
As the green stuff is legalized in more and more states, the demand for cannabis cookbooks is higher than ever AND I SWEAR I DIDN'T PLAN THAT TERRIBLE PUN! There's something for everyone on this list of pot-themed cookbooks, no matter where your own cheffin' skills may be.
Book Club Bonus – You may have baked for book club, but have you baked for book club? It feels like book club may just be the safe space to do it. I for one have been wanting to read up on cooking with cannabis as a means to help my abuela with pain management. Mastering this skill is one I'd love to do in the company of friends, if only to witness the most lit test kitchen ever.
Kidlit Connoisseurship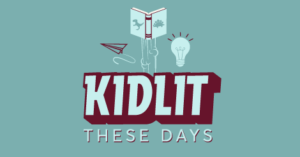 Don't forget to check out our latest podcast Kidlit These Days! Hosts Karina Yan Glaser and Matthew Winner are your kidlit connoisseurs, pairing the best of children's literature with what's going on in the world today. The second episode is up now and it's all about historical artifacts. Hooray!
Suggestion Section
---
Thanks for hanging with me today! Shoot me an email at vanessa@riotnewmedia.com with your burning book club questions or find me on Twitter and the gram @buenosdiazsd. Sign up for the Audiobooks newsletter, get it on the Read Harder podcast, and watch me booktube every Friday too.
Stay bad & bookish, my friends.
Vanessa