Hola Audiophiles!
The time has finally come! My Cuba trip is but days away and your girl really, really needs to pack. Books are of course one of my favorite parts about traveling, so today I'll be sharing some of my vacation listens. I also go on for a little while about my latest listen, hope you'll indulge me and my bookish feelings!
Let's audio.
---
Sponsored by Dreamscape Media, LLC and Laura Pohl's The Last 8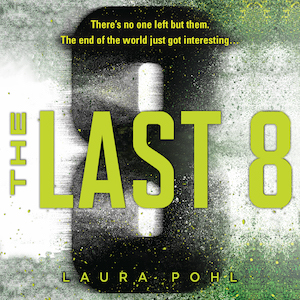 Where's the best place to go when aliens invade Earth? Area 51, of course. Clover Martinez has always been a survivor, which is the only reason she isn't among the dead when aliens invade and destroy her planet. After discovering a group of ragtag survivors with tons of secrets, she needs to figure out who she can actually trust. This #ownvoices story features LGBT representation and some intense plot twists perfect for fans of Stranger Things and The 5th Wave. Don't miss your chance to listen to one of the biggest releases of 2019.
---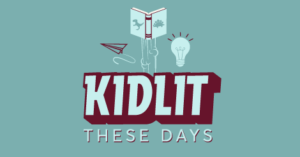 Before we get to audio love, I have to rave about our new podcast Kidlit These Days! Hosted by kidlit connoisseurs Karina Yan Glaser and Matthew Winner, the show pairs the best of children's literature with what's going on in the world today. 
Latest Listens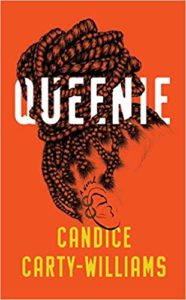 I recently finished Queenie by Candice Carty-Williams and I have lots of feelings! Queenie is a Jamaican British twenty-something Londoner who like so many of us at that age is a whole, entire, girl-please-get-it-together mess. She's going through a breakup, she's super broke, and she's so distraught that she's messing up at the job that she really can't afford to lose. Reeling from the breakup and some unprocessed trauma, Queenie goes into self destruct mode until forced to confront what she's doing and who she's doing it for.
I almost DNFed the book in my rage over Queenie's terrible choices and abysmal sense of self-worth, but putting the book down before Queenie could examine her pain would have been a mistake. The book touches on a lot of important topics: identity politics, the silent toxicity of untreated trauma, how mental illness and therapy are viewed in communities of color, racism as a series of tiny, maddening micro-aggressions, the fetishization of black women… I could go on. Not enough women of color get to unpack these issues in books and more space should be made for them to do so.
There are a couple of plot elements that didn't sit super well with me. Queenie's employer basically tells her to tone it down with all the BLM talk and in the end it's sort of just… fine? The ex-boyfriend Tom and his family's casual racism are mentioned and obviously terrible but not as aggressively condemned as I'd hoped (can we say gaslighting??). Still I'm glad I pushed through and allowed Queenie the same flawed coming-of-age journey most often afforded to white characters. And y'all… the book is so funny!
Listens on Deck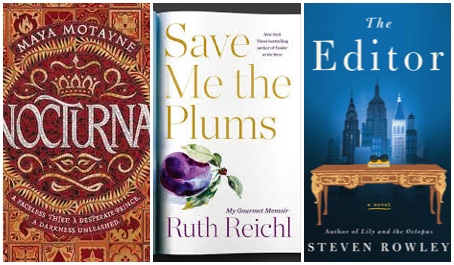 I board a plane on Saturday night and spend one day in Miami before heading to Cuba. I intend to eat and drink all the things, soak up the sights, and try really hard not to burn off a layer of skin. Shout out to my genetics for really screwing me on the melanin. 'Preciate that, thanks.
As for reading, there are two cross-country flights in my future and some pool/beachside lounge time; while that makes for some solid reading time, I'm doing a thing I always do where I get real delusional about how many books to pack/download. Come on, Diaz: it's a one week trip, not a month long reading marathon. That being said, here's a quick and dirty sampling of my super ambitious listening plan! I won't even list the print books I'm packing. Sssssh, it's all fine.
Nocturna

by Maya Motayne, narrated by Kyla Garcia – This is the first book in a Latinx-inspired fantasy trilogy: a prince accidentally unleashes an ancient, deadly power and must destroy it with the help of a face-shifting thief before it destroys the earth.

Save Me the Plums

by Ruth Reichl: when food writer goddess Ruth Reichl writes a food memoir, you read that sh*t. Narrated by Ruth on audio… check please!

The Editor

by Stephen Rowley, narrated by Michael Urie – a struggling writer in 90s NYC gets his big break with the help of some lady named Jacqueline Kennedy Onassis
From the Internets, Etc
George RR Martin's A Song of Ice and Fire audiobooks are now available in Spanish! I've been calling the series Juego de Tronos for awhile now, looks like I'm ahead of the curve. Listen to a sample here.
Here's some food for thought: can audiobooks be the great equalizer for students with learning differences?
Thanks to the increasing popularity of audiobooks (wut wut!), the Indies Choice Awards added an Audiobook of the Year category last year. A spotlight on the finalists is up now at the Libro.fm blog.
Over at the Riot
Rioter Rachel recently brought us this sweet list of YA books to add to your spring TBR. Seeing my BFF-in-my-head Elizabeth Acevedo's book With the Fire on High on this list made me curious to see if she'd be narrating the audiobooks like she usually does. She does indeed (listeners rejoice!) and also shares some behind-the-scenes footage of the process here. P.S.  who knew about those green apples??  
---
That's all I got today! Shoot me an email at vanessa@riotnewmedia.com with audiobook feedback & questions or find me on Twitter and the gram @buenosdiazsd. Sign up for the In The Club newsletter, peep the Read Harder podcast, and watch me booktube every Friday too!
Stay bad & bookish, my friends.
Vanessa