This edition of Today in Books is sponsored by Own It.: Make Your Anxiety Work for You by Caroline Foran.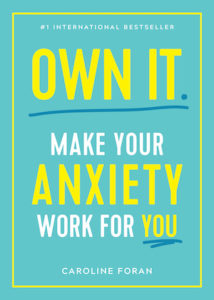 ---
Scribd Starts Original Content With Mueller Book
Scribd, the ebook and audiobook subscription service, has now started to produce original content and it's started with Mueller's War by Garrett Graff. Graff, a journalist, has written about Mueller's time in the Vietnam War when he served as a Marine. If that's not your thing, don't worry, they'll be releasing one new original work a month and the upcoming lineup will have works from Roxane Gay, Mark Seal, Hilton Als, Peter Heller, and Paul Theroux.
Girl, Wash Your Face Author Accused Of Plagiarism
Rachel Hollis' success as an author of Girl, Wash Your Face and Girl, Stop Apologizing–along with the Instagram content she posts to millions of followers–is being called out in various places claiming that Hollis borrowed from others without giving credit. Ya know, plagiarism. You can see the accusations and examples here.
Netflix Didn't Cancel The Umbrella Academy
Netflix renewed the adaptation of Gerard Way's graphic novel for a second season! I for one am now torn between reading all the volumes in the comic book series or waiting to finish the show–which should I let spoil the other for me?!